Categories:
Other Brands
It's not hard to find the diamonds inside the Paris-Hamburg Collection. Actually it's harder to choose which diamond to take home. The Chanel Tweed Shopping Bag from the Pre-Fall 2018 Collection is one of those precious diamonds. It's a season handbag but designed so-stunning that anyone would melt.
Tweed might not be your top priority, however consider the upcoming season where we might want to carry a fuzzy warm Tweed Bag. And at the same time, maintaining that fashion look.
The Design
The Tweed Shopping Bag is really something because it takes more than one look in order to understand the architect. There is no diamond quilting or woven chain leather strap working as brand recognition, but it features a light and smooth CC logo charm embellished on the zipper.
The front is beautified with Tweed stitches and it feels similar like wearing a wool sweater. It also comes with two long straps for shoulder carry. There is a golden ring connecting to both straps can be used to tighten or loosen in order to use it hand carry.
The back is also quite unique. It's also crafted in tweed and adorned with horizontal stripes. It feels really comfortable and relaxing, but on the other hand, it looks also like a striped pyjama pants.
For the easiness, the back is also designed with a back pocket. So store your instant-essentials here (things you need to take-out instantly).
Depending on the style, this handbag is available in single or multicolor. It's refined with gold hardware.
The Interior
The interior is big enough for all your daily essentials and more. The material also makes the bag quite flexible, so it's possible to overstuff it a bit.
The Sizes And Prices
Chanel Small Tweed Shopping Bag in Single Colors
Style code: A57523
Size: 7.1′ x 3.5′ x 11′ inches
Price: $4500 USD, $5825 CAD, €4000 EURO, £3590 GBP, $6820 SGD, $36700 HKD, $6660 AUD, ¥561600 JPY, ¥32800 CNY, ₩5580000 WON
Chanel Small Tweed Shopping Bag in Single Colors; bolded
Chanel Small Tweed Shopping Bag in Multicolors
Style code: A57523
Size: 7.1′ x 3.5′ x 11′ inches
Price: $4200 USD, $5300 CAD, €3650 EURO, £3280 GBP, $6220 SGD, $33500 HKD, $5990 AUD, ¥511920 JPY, ¥29900 CNY, ₩5090000 WON
More Images And Colors
comnum(0) tbcount(0) tbcount(447)
Categories:
Other Brands
Rising star Elizabeth Ayodele heads to the beach for the June 2018 issue of Harper's Bazaar Kazakhstan. Captured by Vladimir Marti, the Nigerian model poses in pale ensembles with an elegant spin. Stylist Daniel Gonzalez Elizondoselects a mix of jumpsuits, breezy dresses and flared pants. Elizabeth shines in designs from labels such as Alexander McQueen, Elie Saab and Jacquemus.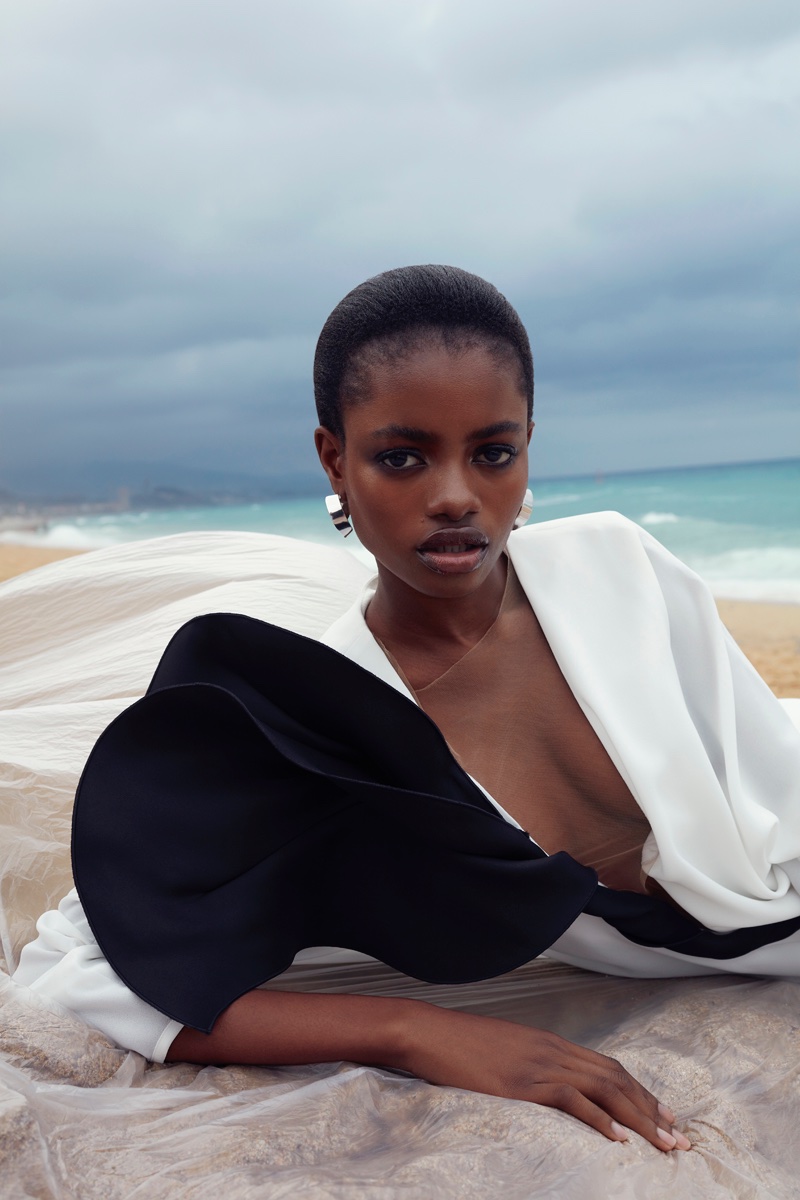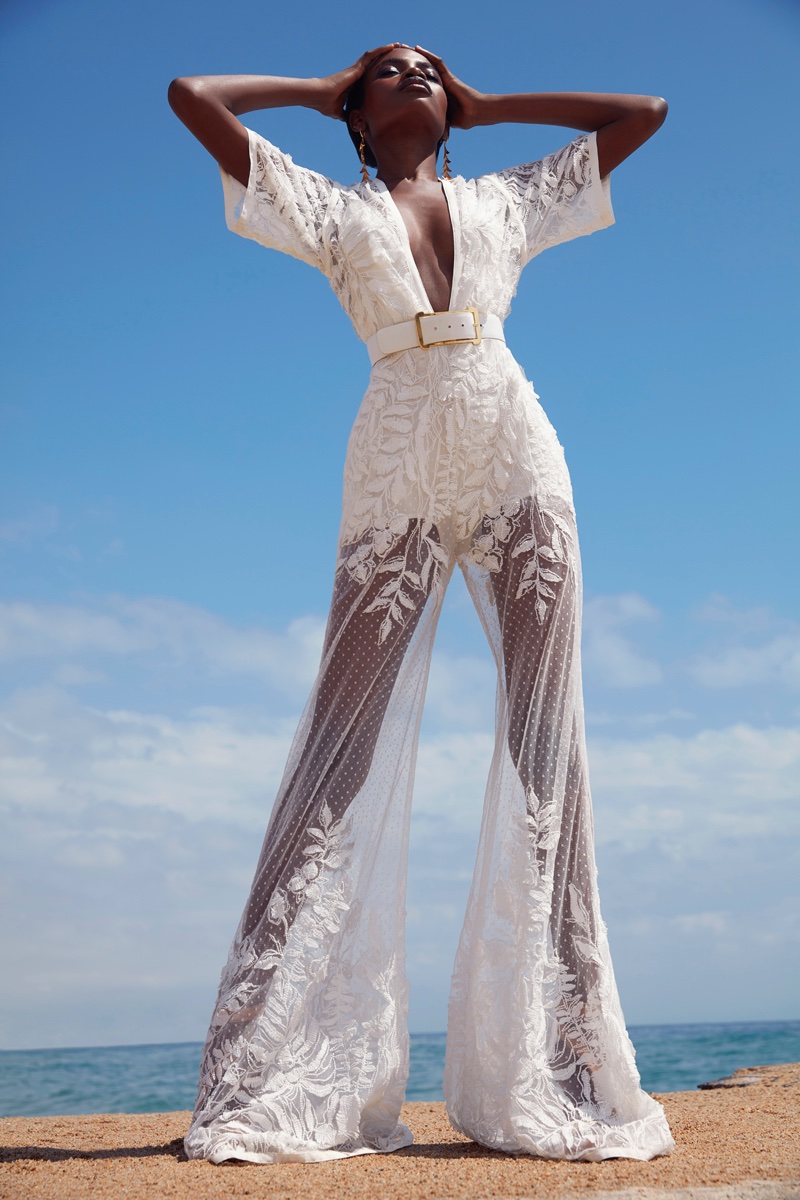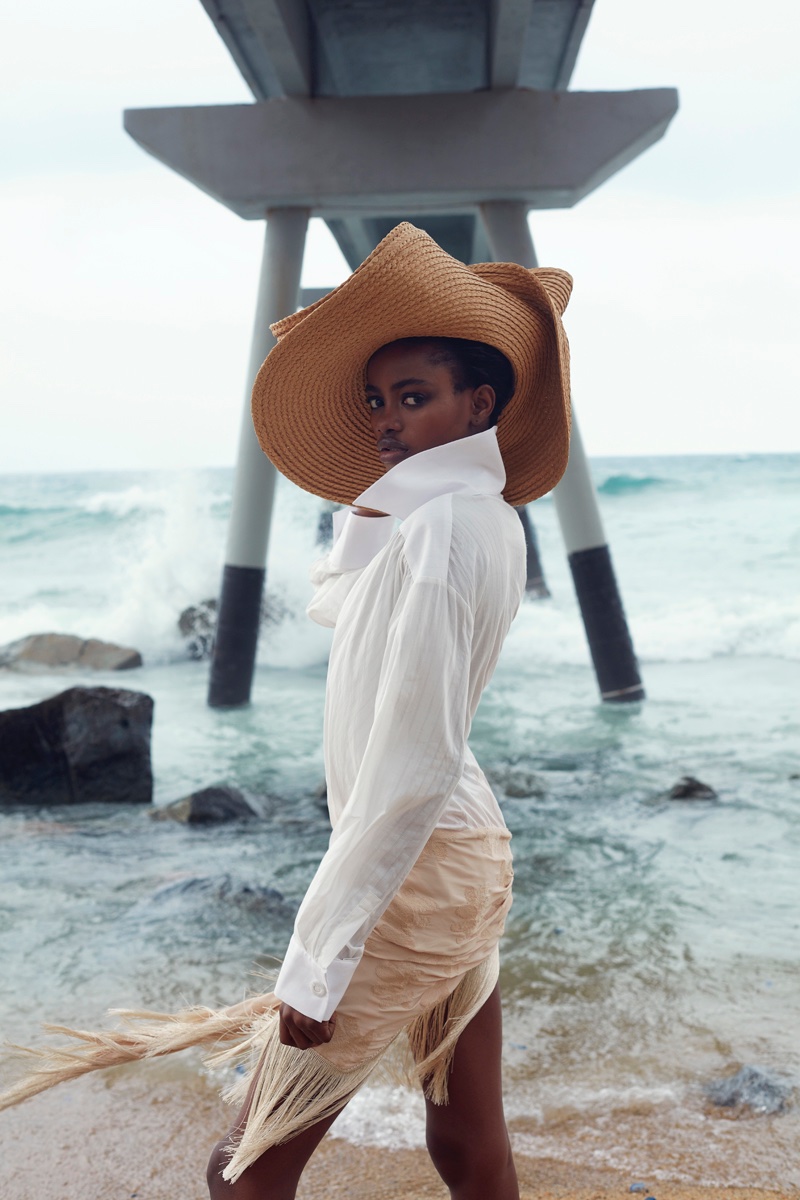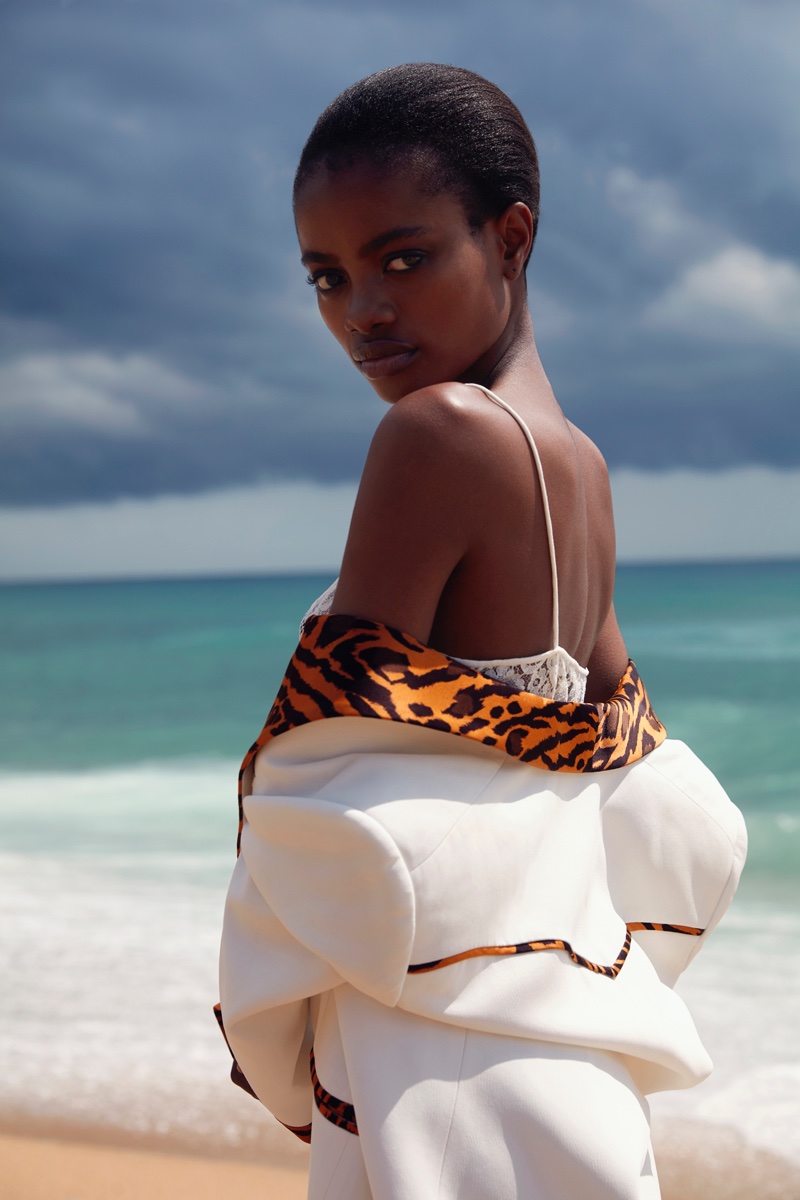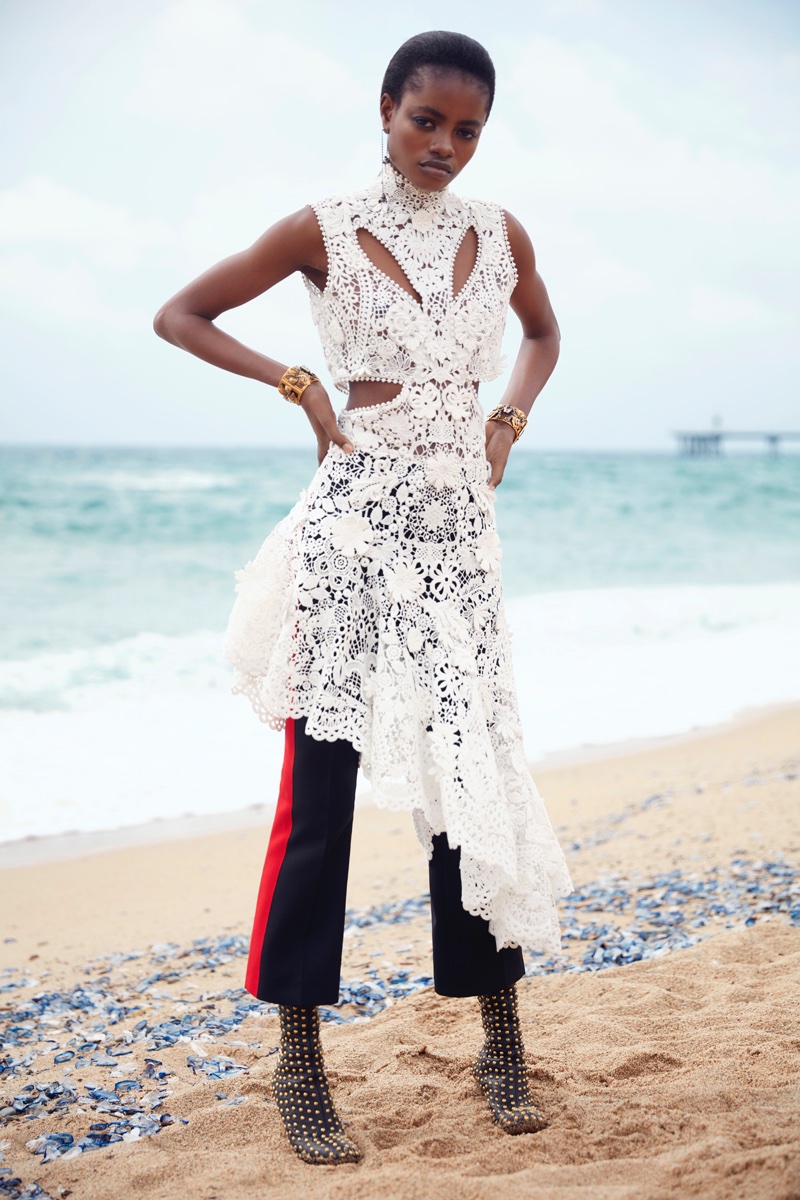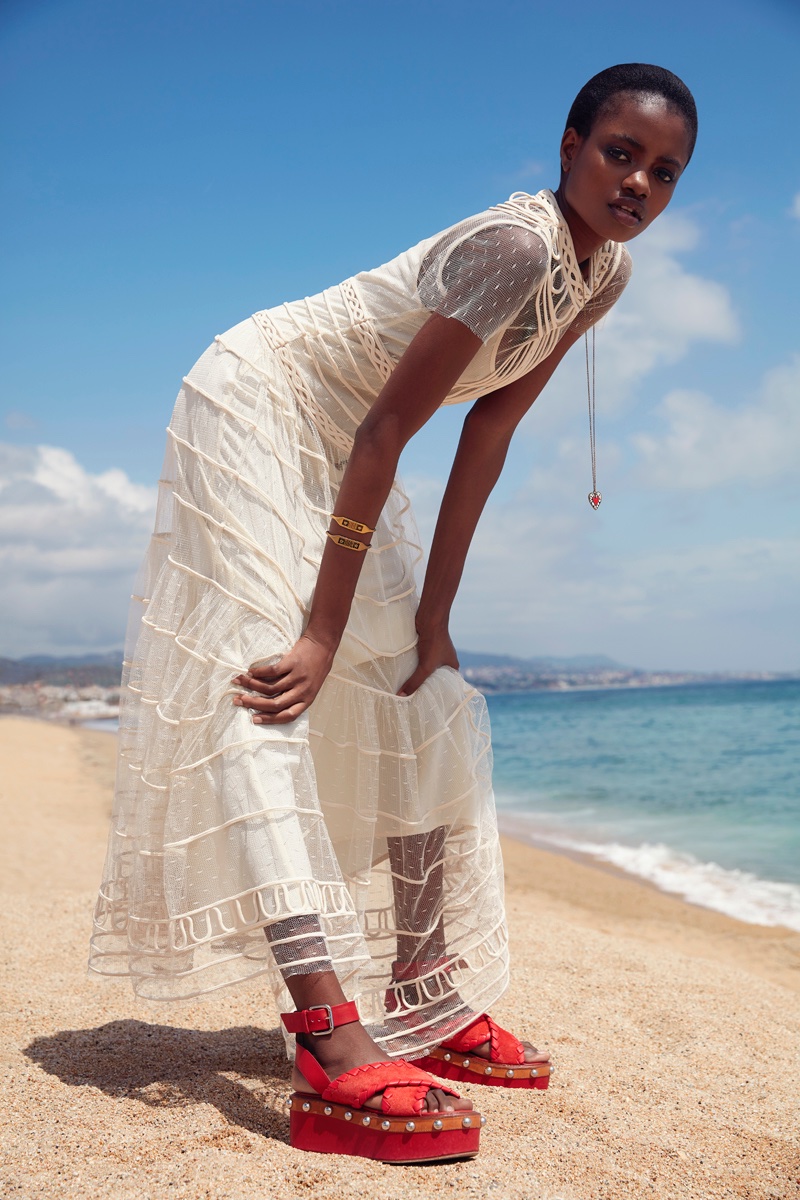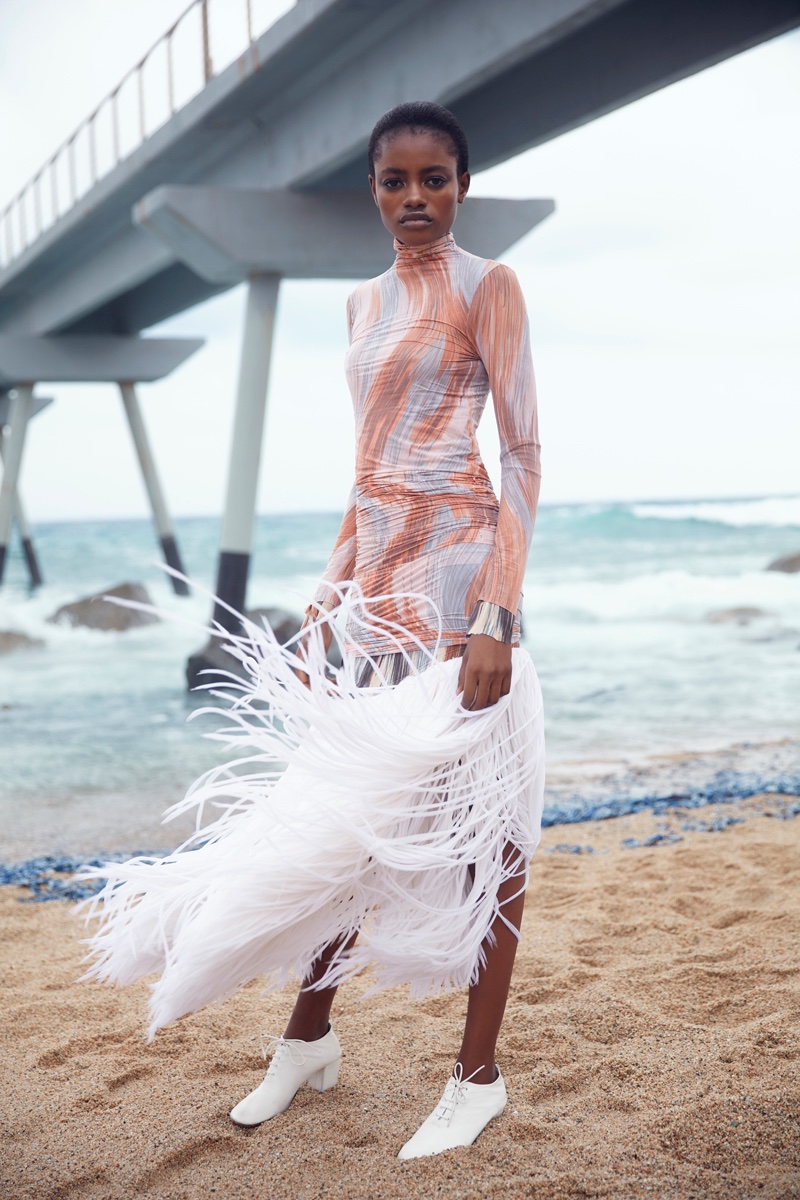 comnum(0) tbcount(0) tbcount(357)
Categories:
Other Brands
Brooke Perry travels to Havana, Cuba, for the July 2018 issue of ELLE Poland. In front of the lens of Will Vendramini, the American beauty poses amongst the locals in colorful ensembles. Stylist Karolina Limbach selects a mix of lightweight dresses, relaxed suiting and embroidered jackets. For beauty, Brooke wears her blonde hair in undone waves with a natural makeup look.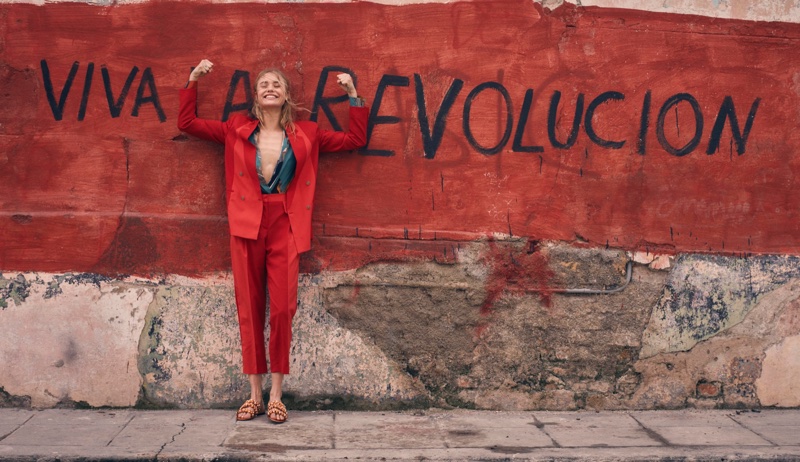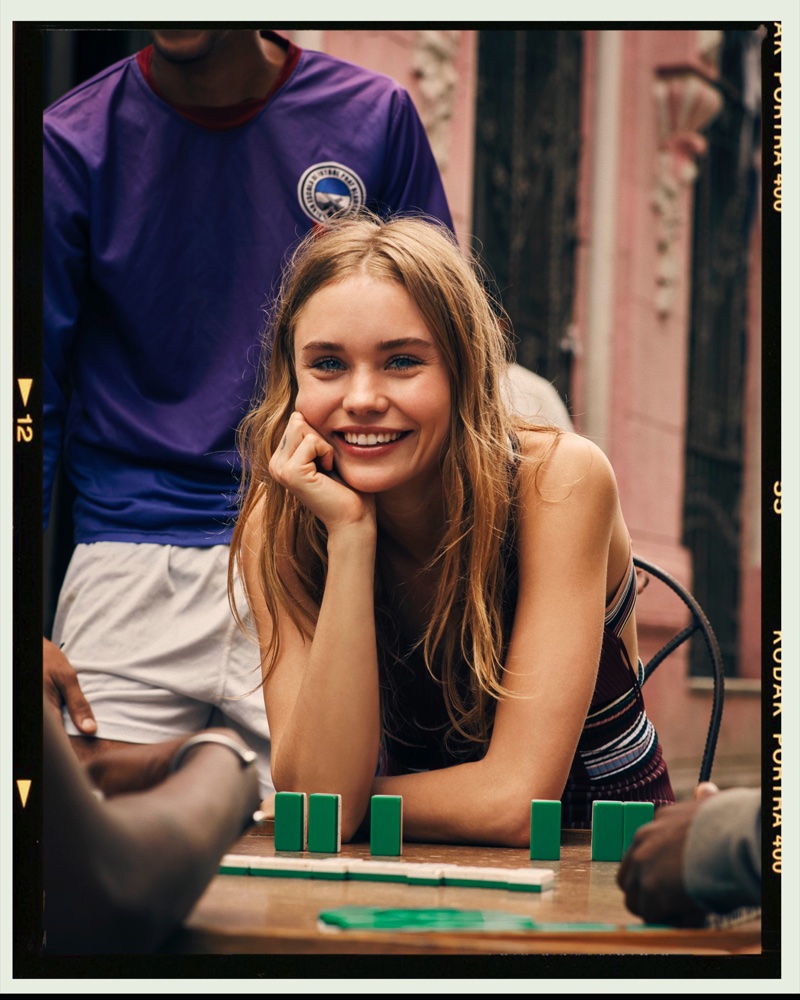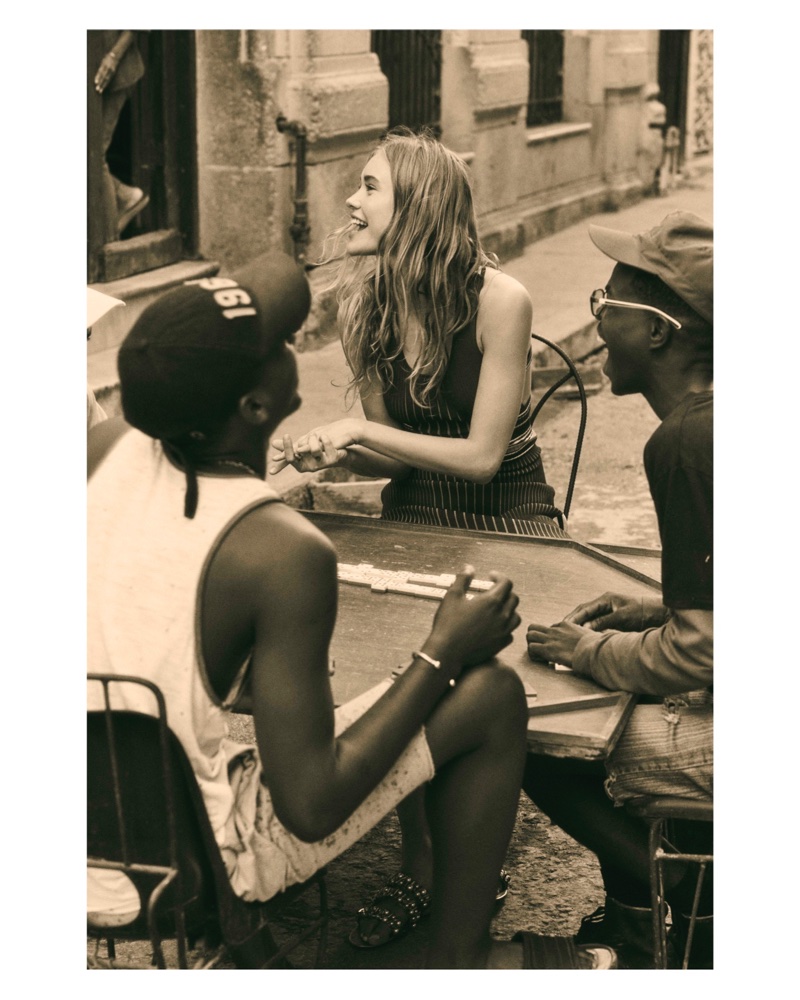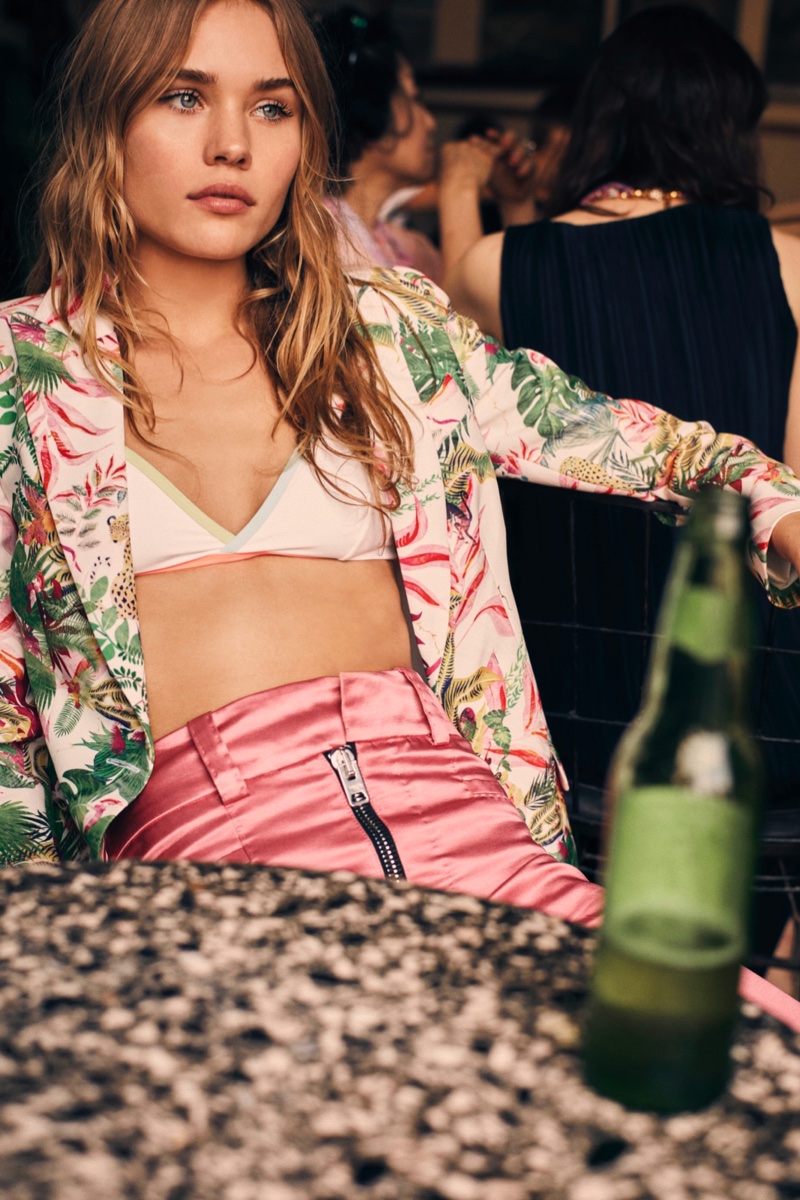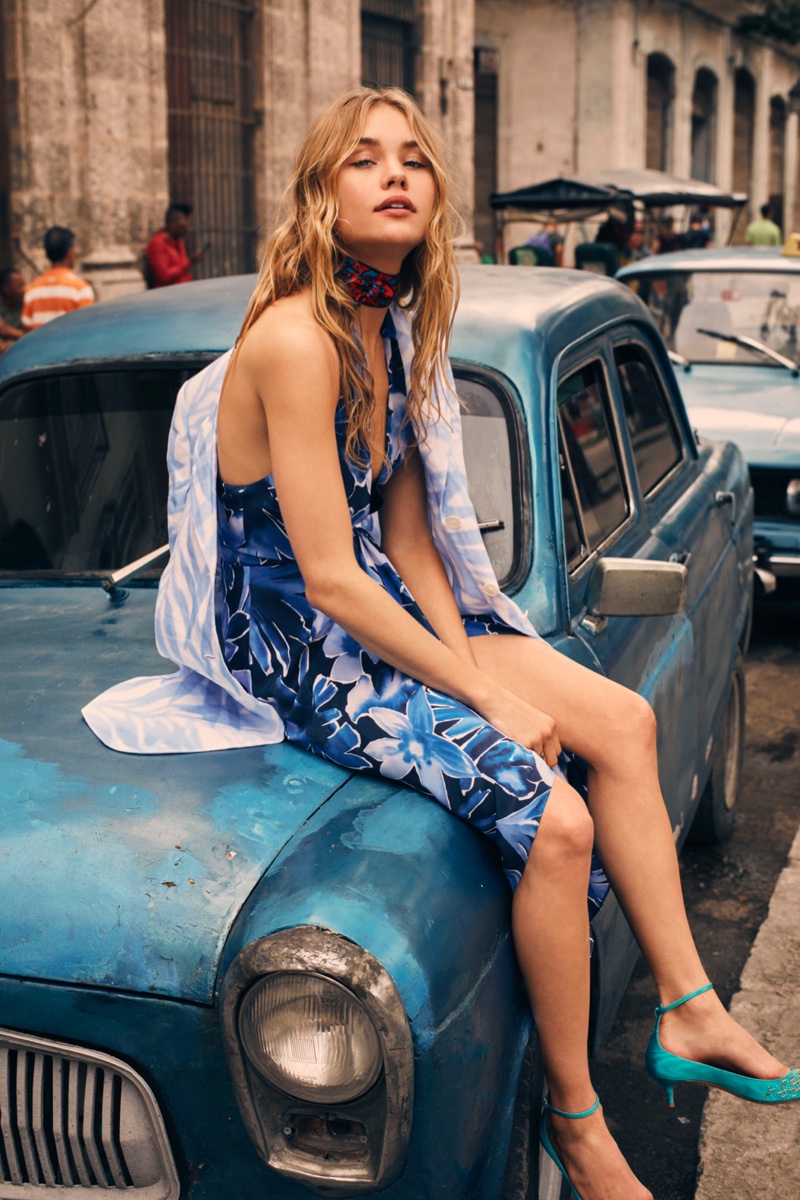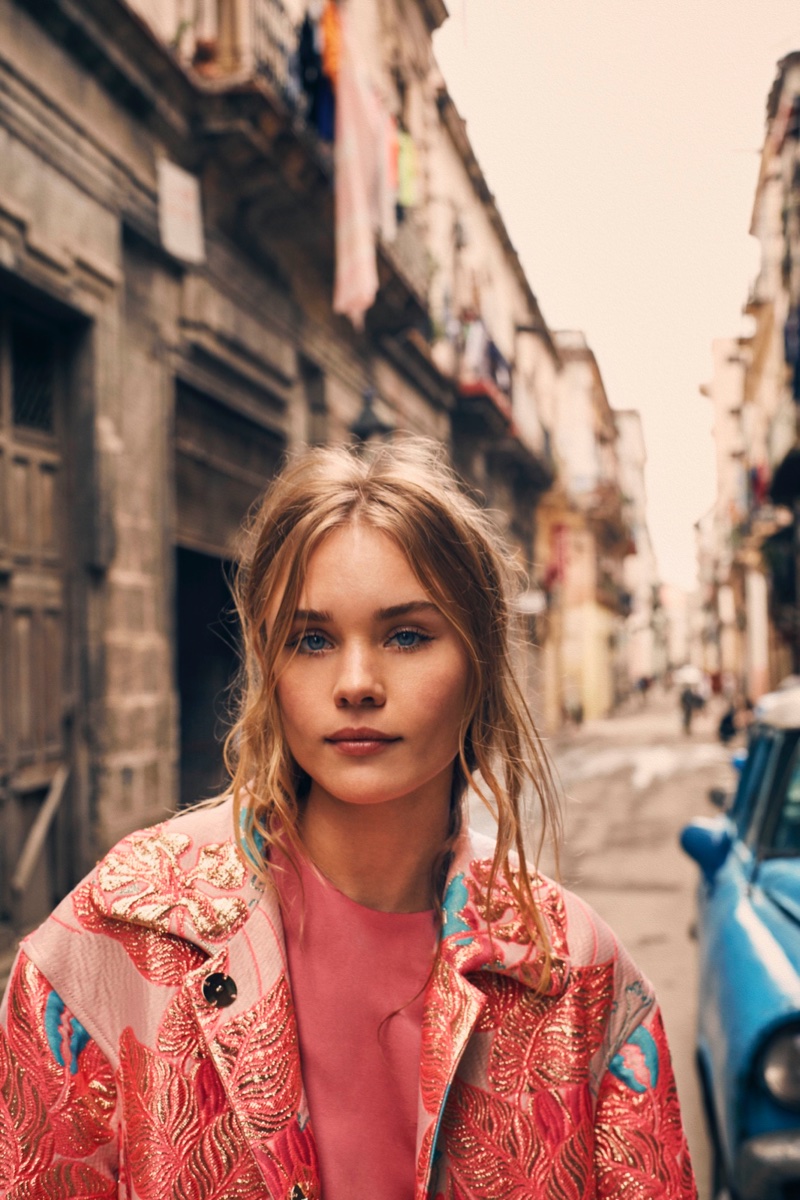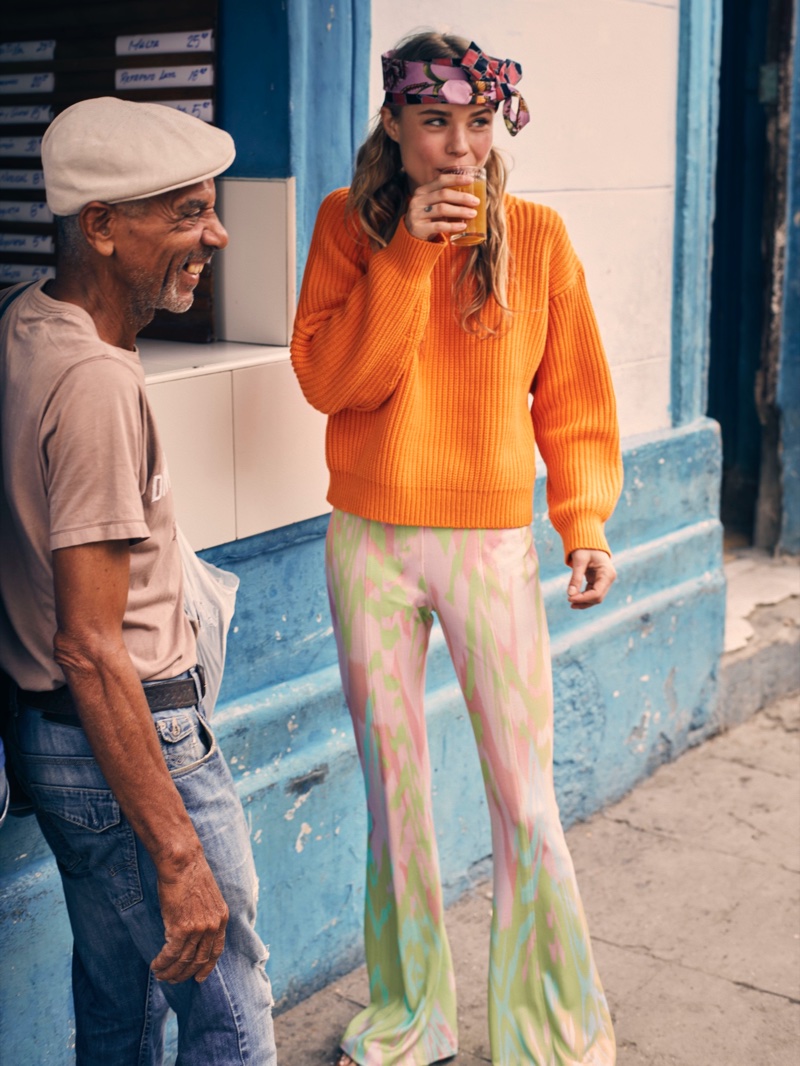 comnum(0) tbcount(0) tbcount(324)
Categories:
Louis Vuitton
The City Steamer Bag was introduced in 2015 as a part of the Fall Winter Collection. Nobody knew its destiny, but Nicolas Ghesquière pushed it to become the house's next classic bag. Now fast forward three years later, this handbag not only survived but it thrived because of the iconic elements inspired by the house's historic Steamer Luggage.
The Louis Vuitton City Steamer EW Bag is introduced for the Fall 2018 Collection. It's not only smaller in size but it has also a different shape.
The Design
The Supple City Steamer EW Bag brings casual elegance to the workwear silhouette. It's crafted with a classic look in single colors. The body is made in grained calfskin to not only give us a luxury feel, but also to make it long-lasting, durable and strong.
It comes with 2 falling down Toron handles and 1 front flat pocket with turn lock and loop for padlock. There is also a nametag attached with metallic LV signature. And another LV Circle hot-stamped signature is embellished on the back body.
The City Steam EW, PM and MM size
The Original Shape Of The City Steamer Bag (PM/MM)
The City Steamer in EW size is a style of its own. Let's do a comparison, shall we?
The City Steamer Bag in EW measures 13.4' x 9' x 5.5' inches (L x H x W) while the PM size measures 10.5' x 9' x 4' (L x H x W) inches. So the EW is evenly tall as the PM size, but its much bigger in width. The bag is also deeper, so it can store much more stuff than the PM.
Now let's do quick comparison with the MM size. The MM size measures 12.2' x 10.5' x 4.7' (L x H x W) inches. So what's the conclusion here? The EW size is even bigger in length when comparing to the MM size. The MM size is taller, but the EW size remains bigger in width.
The Interior
There is a special security built-in the City Steamer EW Bag – inside you will find a hook to secure belongings. In the interior you can also find a large flat zipped pocket as well as a large main compartment.
The Prices And Sizes
Measuring 13.4' x 9' x 5.5' inches (L x H x W), priced at $28800 HKD, €2800 EUR, £2610 GBP, $5100 AUD, ¥26700 CNY via Louis Vuitton boutiques.
More Images And Colors
comnum(0) tbcount(0) tbcount(345)
Categories:
Fashion
Bella Hadid stars in Penshoppe DenimLab 2018 campaign
Since being named the face of Penshoppe last year, Bella Hadidcontinues to impress in the Philippines-based brand's campaigns. And now, the brunette beauty stars in the DenimLab 2018 series. Bella poses in super cool styles ranging from overalls to jean skirts and boxy jackets. The American stunner exudes pure attitude in every shot with her hair in a messy updo and winged eyeliner.
Related: Bella Hadid Models Bold Stripes for Penshoppe's Spring 2018 Campaign
CAMPAIGN: BELLA HADID FOR PENSHOPPE DENIMLAB 2018
Penshoppe taps Bella Hadid for DenimLab 2018 campaign
Posing in overalls, Bella Hadid fronts Penshoppe DenimLab 2018 campaign
Bella Hadid wears casual style in Penshoppe DenimLab 2018 campaign
An image from Penshoppe DenimLab's 2018 campaign with Bella Hadid
Bella Hadid sports striped top and jeans for Penshoppe DenimLab 2018 campaign
comnum(0) tbcount(0) tbcount(322)
Categories:
Fashion
Kendall Jenner joins photographer Mert Alas for Vogue Turkey's June 2018 cover. Posing on a motorcycle together, Marcus Piggott photographs the pair for the magazine's 100th issue. Kendall poses in a Dolce & Gabbana bodysuit with Messika jewelry and Saint Laurent heels styled by Michael Philouze. For the accompanying spread, the brunette fronts black and white imagery looking glamorous in the desert.
Categories

New Posts

Hot Posts