Categories:
Other Brands


Description
New style cowhide carvings art, ladies' handbags, "casual, fashion, handmade" women's tote bags
Have In Stock
Material: Cowhide
Lining: Polyester Cotton
Size: L*W*H 28CM* 21CM*14CM
Shoulder strap, Gold and copper hardware
comnum(0) tbcount(0) tbcount(303)
Categories:
Other Brands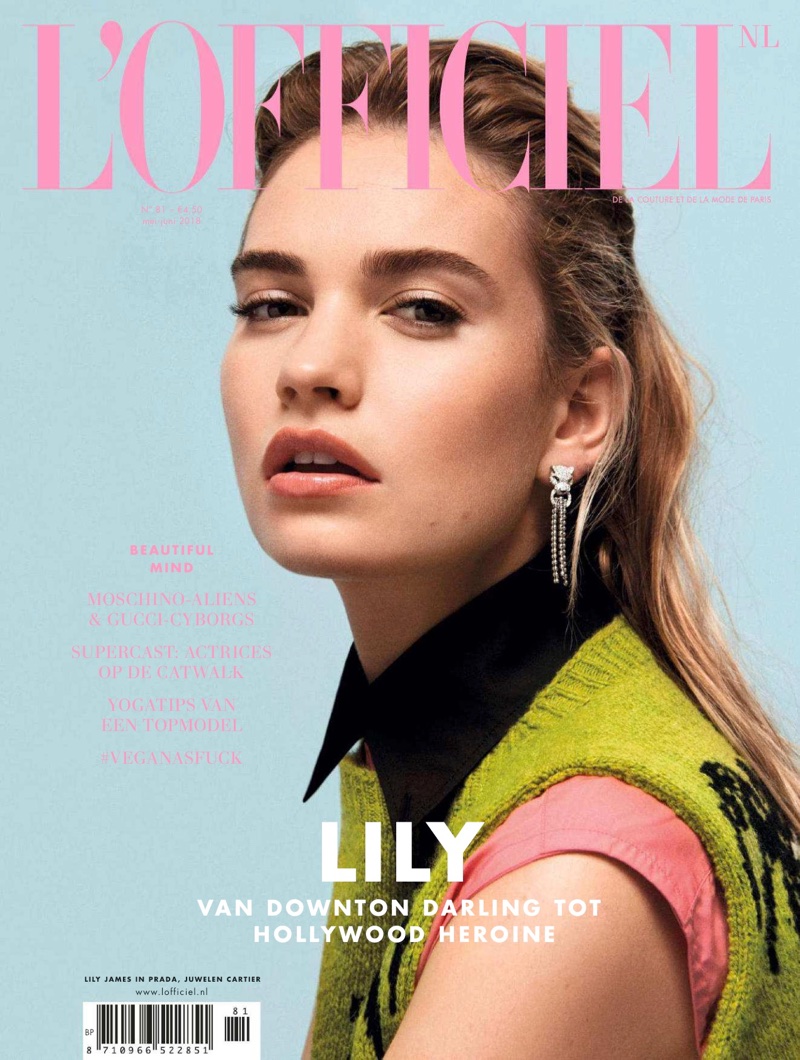 Lily James on L'Officiel Netherlands May-June 2018 Cover
Lily James looks ready for her closeup on the June 2018 cover of L'Officiel Netherlands. Captured by Buzz White, the blonde poses in a knit sweater and top from Prada with Cartier earrings. Inside the fashion magazine, Lily wears sleek styles from the summer collections. Stylist Kay Korsh selects the designs of Gucci, Dior and Saint Laurent amongst others.
Related: Lily James Wears Polished Styles for Harper's Bazaar UK
COVER SHOOT: LILY JAMES FOR L'OFFICIEL NETHERLANDS JUNE 2018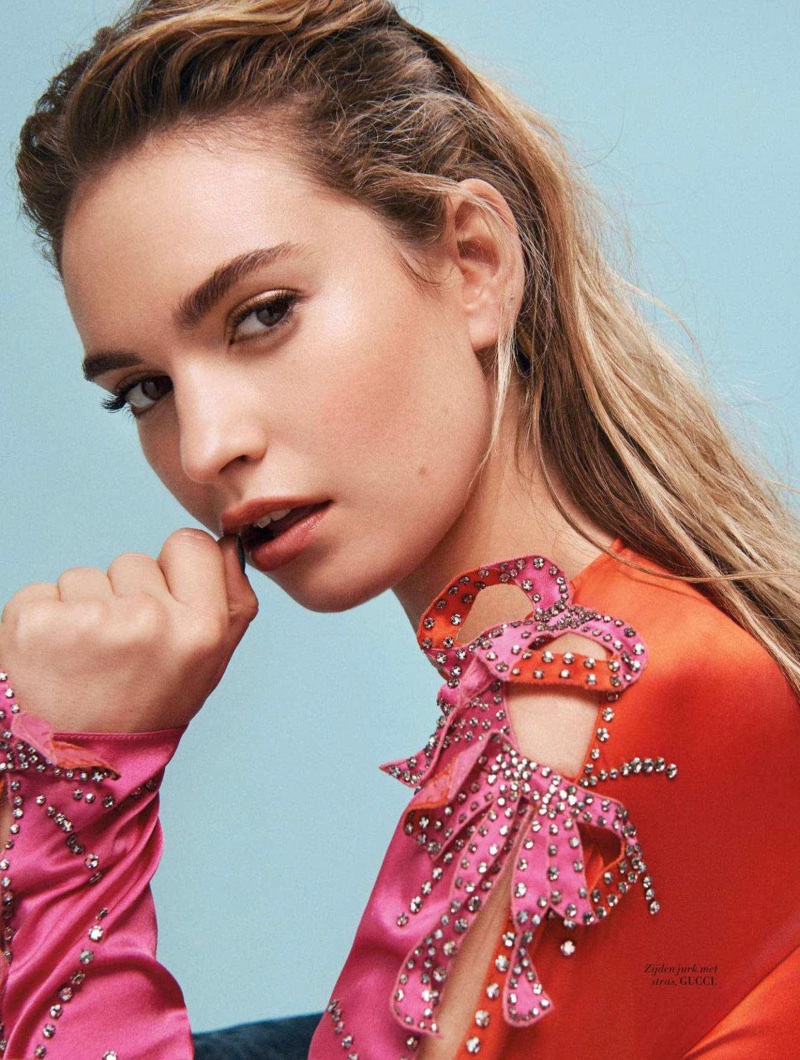 Actress Lily James wears Gucci dress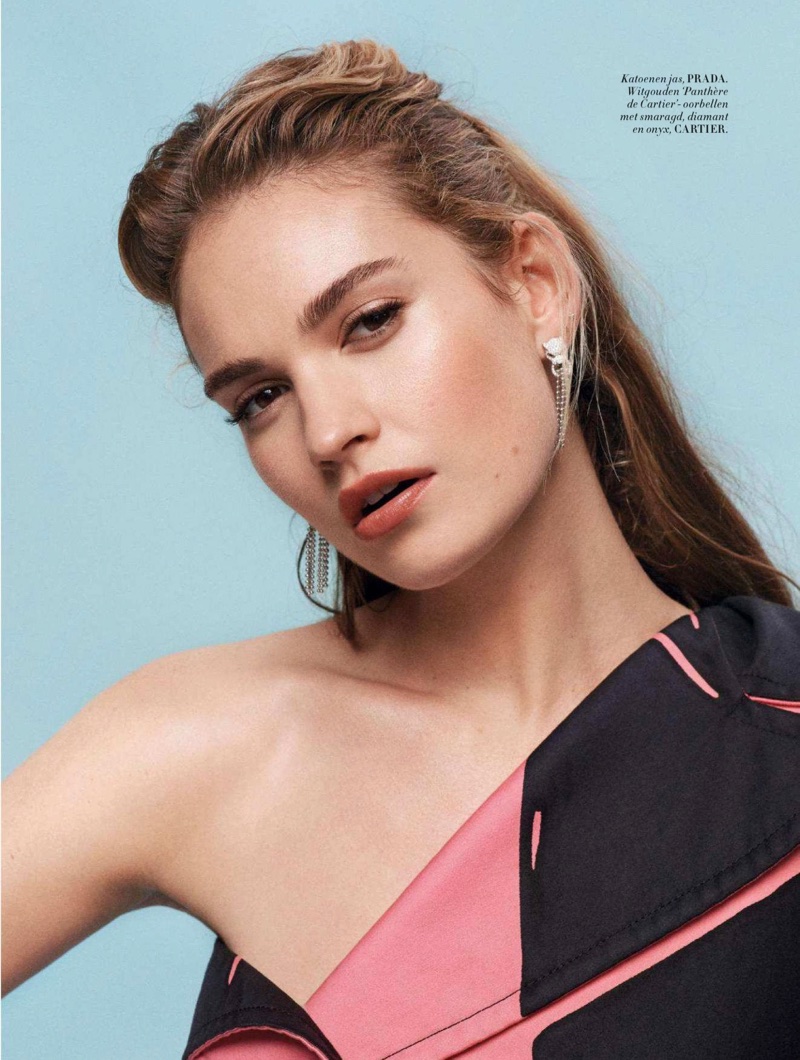 Ready for her closeup, Lily James poses in Prada jacket and Cartier earrings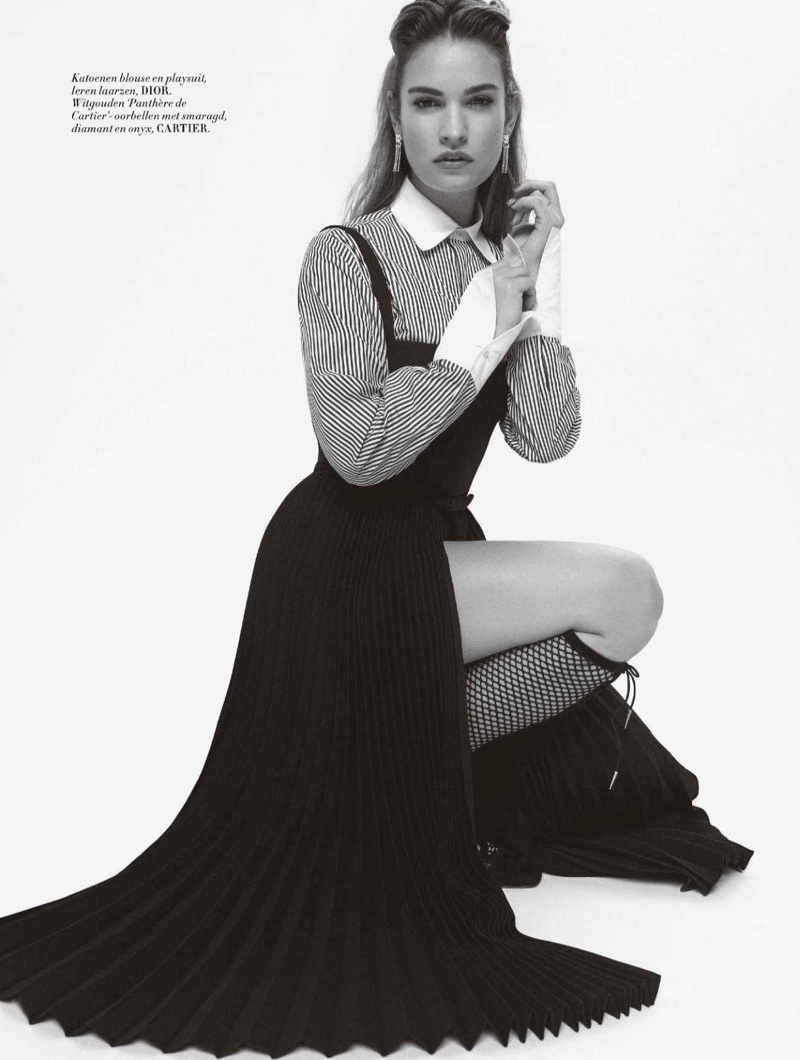 Lily James wears Dior blouse, skirt and boots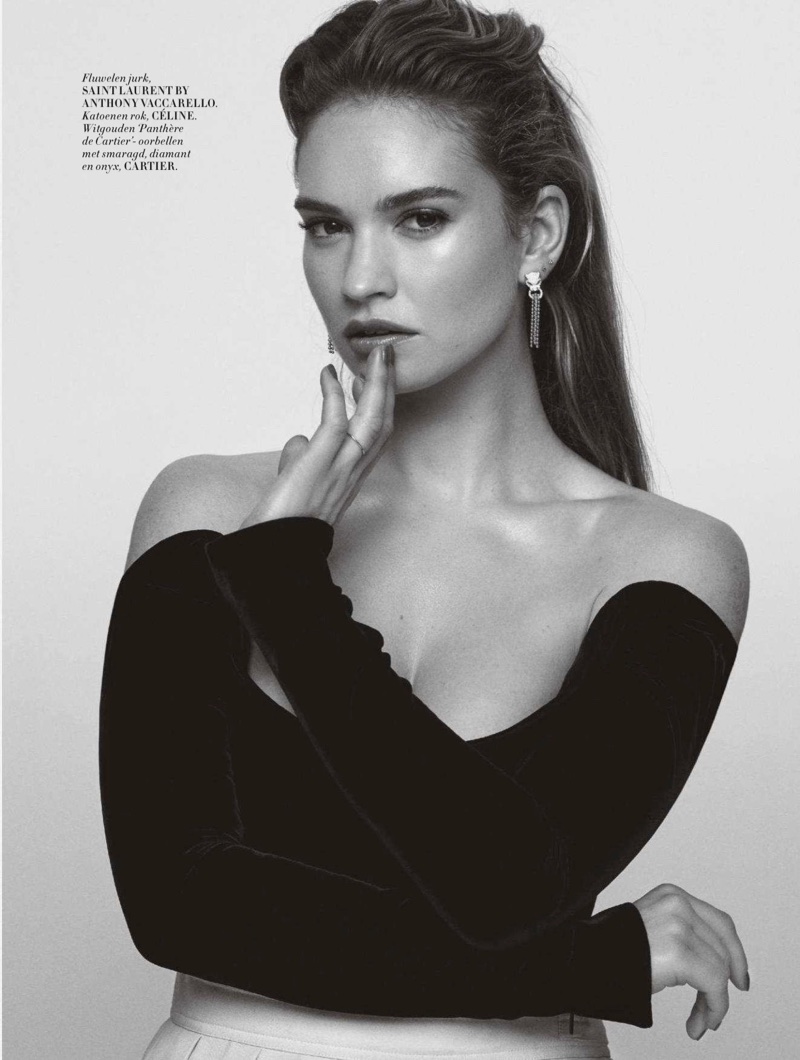 Actress Lily James wears Saint Laurent top and Celine pants
comnum(0) tbcount(0) tbcount(280)
Categories:
Other Brands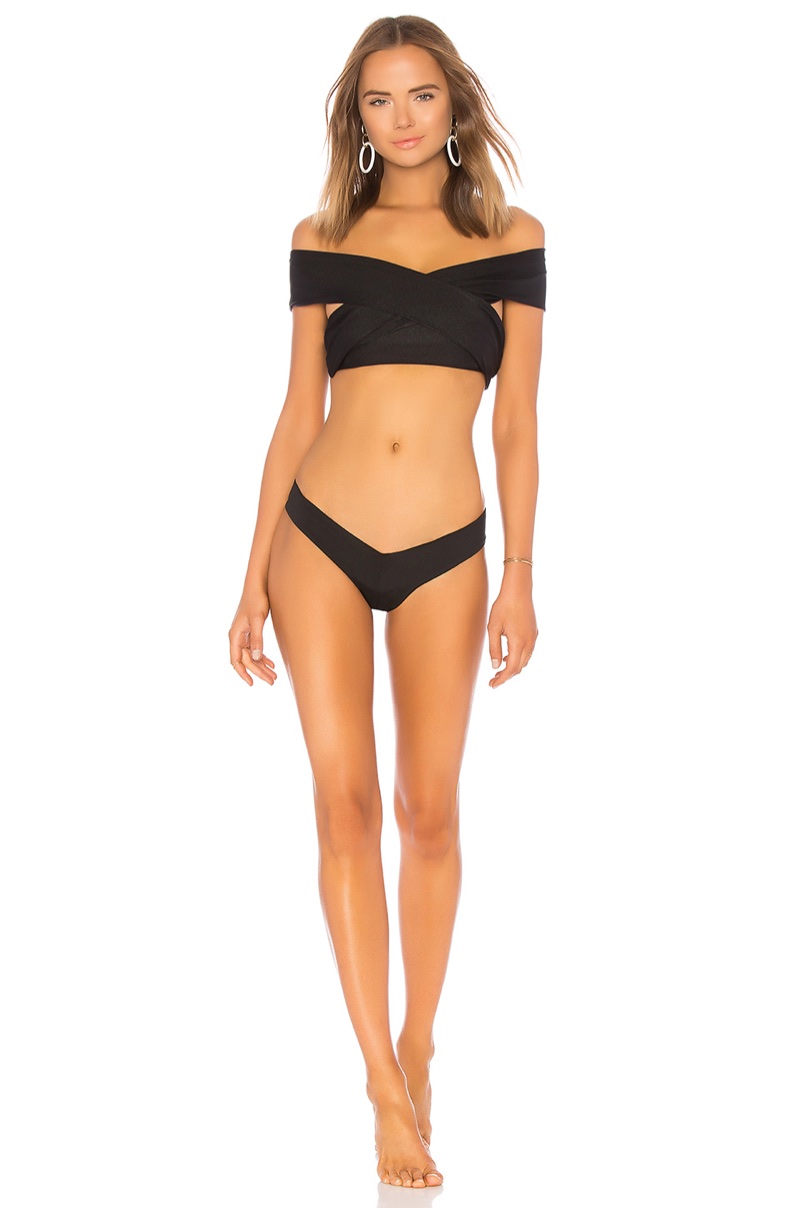 Lovewave 'Cleveland' Bikini Top $98 and 'Easton' Bottom $68
Flaunt some skin in an off-the-shoulder bikini top and tiny bottom.
Los Angeles-based retailer REVOLVE recently launched a swimsuit collection called, Lovewave. The line features sexy silhouettes ranging from skimpy bikinis to chic one-pieces. From off-the-shoulder tops to ruffle embellishments and ribbed fabrics, these pieces will heat up beach season. A color palette of red, green, yellow and gold offers a vibrant take on summer. See some of our picks from Lovewave's swimsuit range below, and shop more at REVOLVE.com.
Related: Get Ready for Swim Season with Atlanta de Cadenet & LPA's Collaboration
LOVEWAVE SWIMSUIT COLLECTION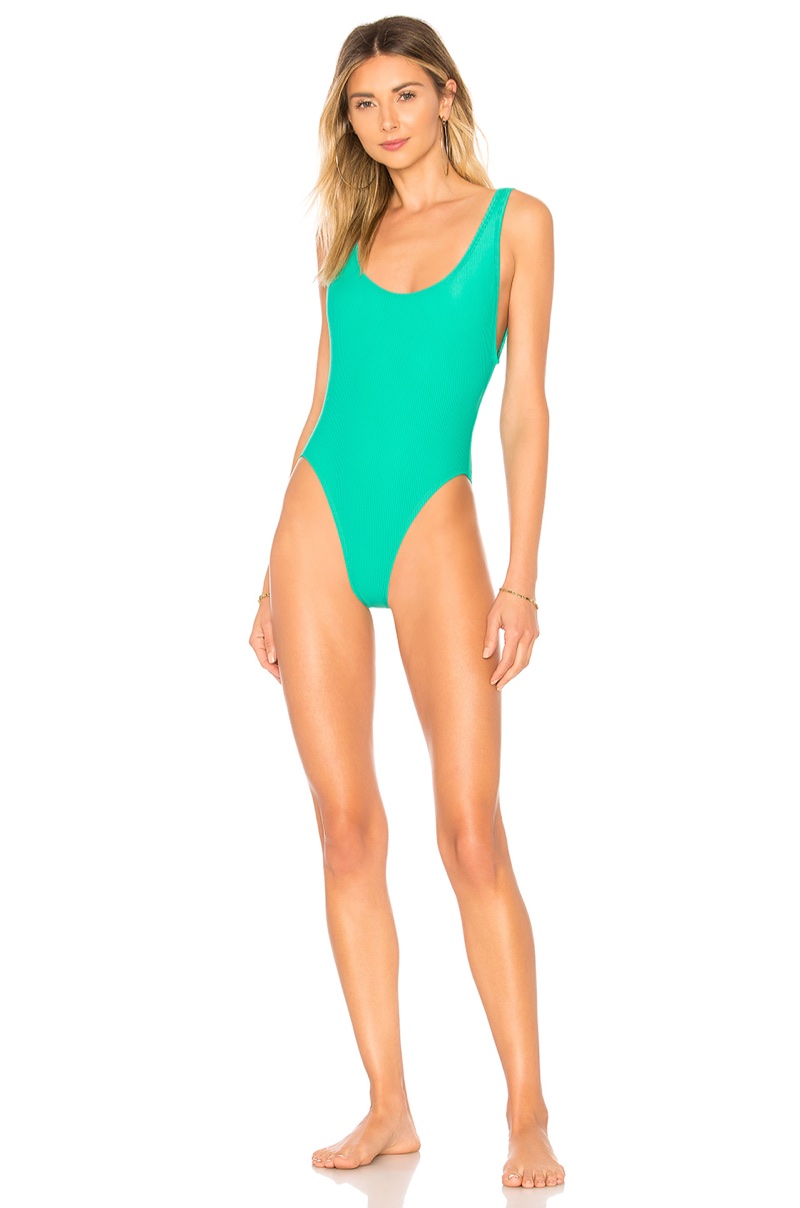 Lovewave 'Kloss' One Piece Swimsuit $138
Stand out from the crowd in a green one-piece swimsuit made of ribbed fabric.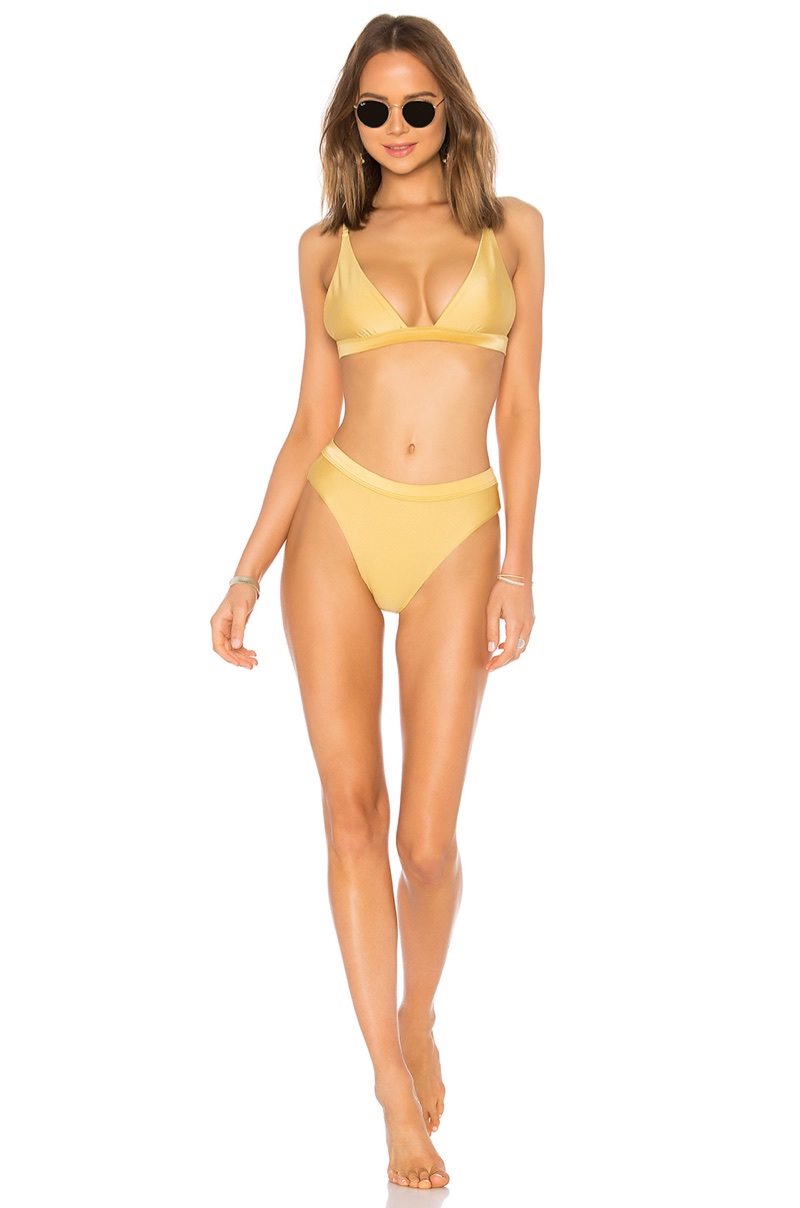 Lovewave 'Clarke' Bikini Top $78 and 'Clarke' Bikini Bottom $88
Shine in a yellow-gold bikini set featuring adjustable shoulder straps and a high-waisted bottom.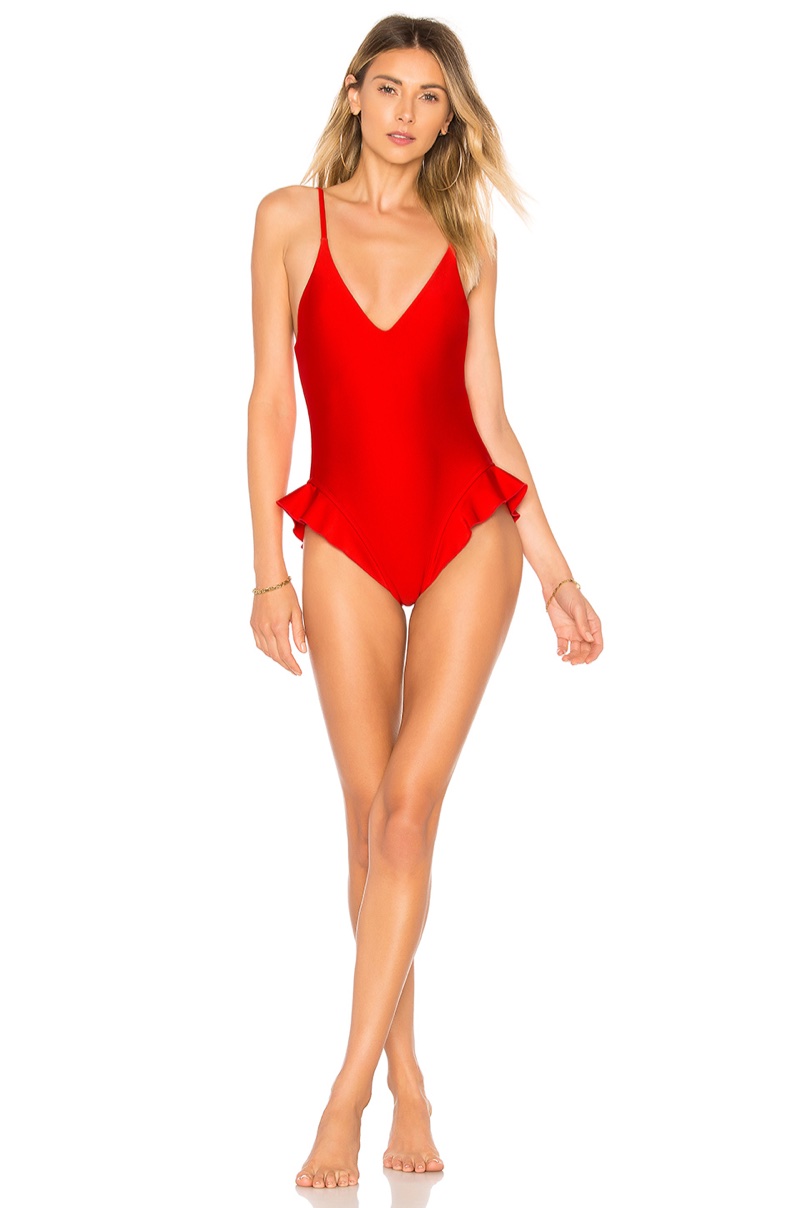 Lovewave 'Lima' One Piece Swimsuit $148
Look red-hot in a plunged neck one-piece swimsuit decorated with ruffle trim.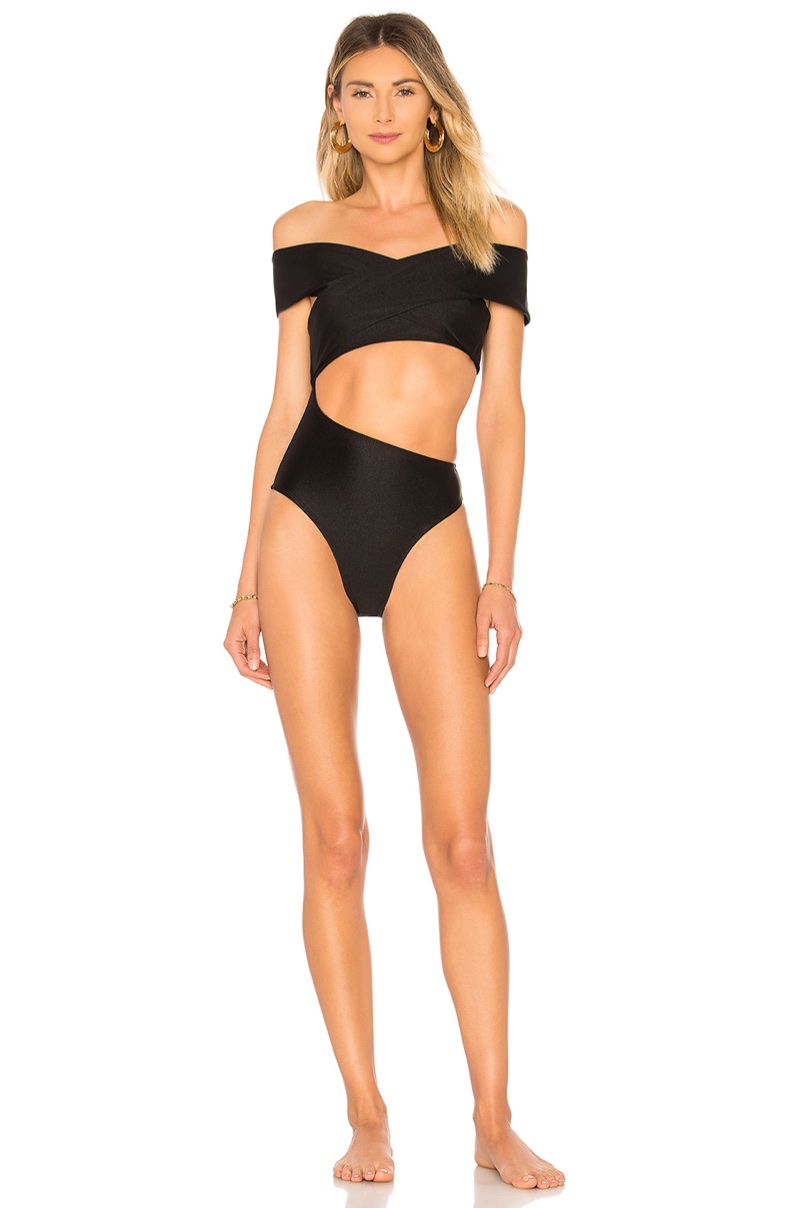 Lovewave 'Cleveland' One Piece Swimsuit $148
This one-piece swimsuit features crossover shoulder straps and cut-out detail at the midsection.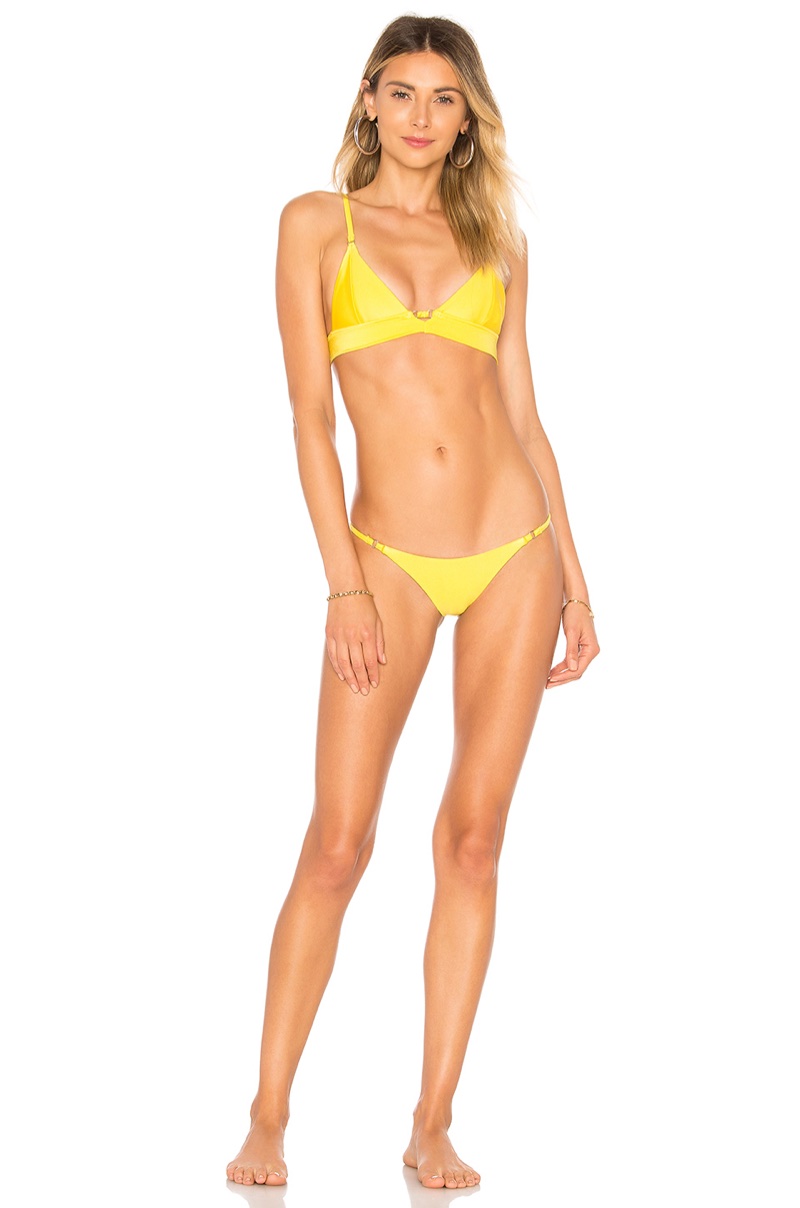 Lovewave 'Charlotte' Bikini Top $78 and 'Jerry' Bottom $68
Bring some sunshine to the pool in a skimpy bikini set with metallic ring accents.
comnum(0) tbcount(0) tbcount(285)
Categories:
Other Brands
Exclusive for the Spring Summer 2018 Collection, the Louis Vuitton Twist Bag has been modified with braid and lots of love. For those that are not familiar with this bag, it was introduced in 2017, but it's already considered an icon of the house. There are countless of styles created since the day of launch, but this Louis Vuitton Braided Heart Twist Bag is our most favorite so far. Do you feel the love in the sky?
The Design
Besides the exterior, not much has been changed on the overall design. The Twist Bag comes with a front flap as well as the beautiful 3D LV twist-lock. This unique lock is the line's signature design and it creates the timeless and modern feel.
You can carry the Twist Bag as a shoulder bag or as a clutch bag. For the shoulder bag, use the long leather strap, which can be adjusted or removed anytime you want. When the shoulder strap is removed, you can use the short chain as a handle for hand carry (or as a clutch bag).
The Twist Bag is a luxury bag but also a strong bag as it's made from Epi leather. The new seasonal decoration is the braided detail around the flap. I love the pink shade with cream color braid. And if you take another look, the braid creates a heart-shape around the signature LV lock. Can you see that? Beautiful isn't?
The Interior
This bag is quite spacious. There is a large inside pocket as well as an inside flat pocket with removable mirror. So it's a true lady's bag with room large enough for all your daily essentials.
The Prices And Sizes
Measuring 9.1' x 7.1' x 3.1' inches, priced at $4000 USD, $4950 CAD, €2900 EUR, £2700 GBP, $33000 HKD, $5300 AUD, ¥468720 JPY, 30500 CNY via Louis Vuitton boutiques.
More Images And Colors
comnum(0) tbcount(0) tbcount(265)
Categories:
Other Brands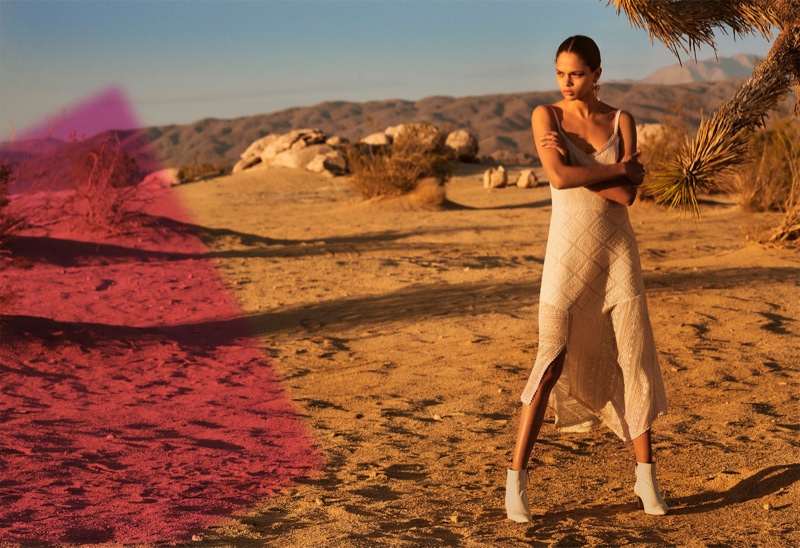 Hiandra Martinez stars in Zara's 'Color Canyon' spring-summer 2018 lookbook
Rising star Hiandra Martinez travels to the California desert for Zara's latest trend guide. Called 'Color Canyon', the fashion shoot focuses on relaxed silhouettes in a dreamy color palette. From slinky slip dresses to airy maxis and t-shirt dresses, Hiandra looks beyond chic in the sun-drenched shots. Paired with ankle boots and statement earrings, Zara offers effortless styles.
Related: Atlantic Beach | Zara Spotlights Sunny Styles
ZARA 'COLOR CANYON' SPRING/SUMMER 2018 LOOKBOOK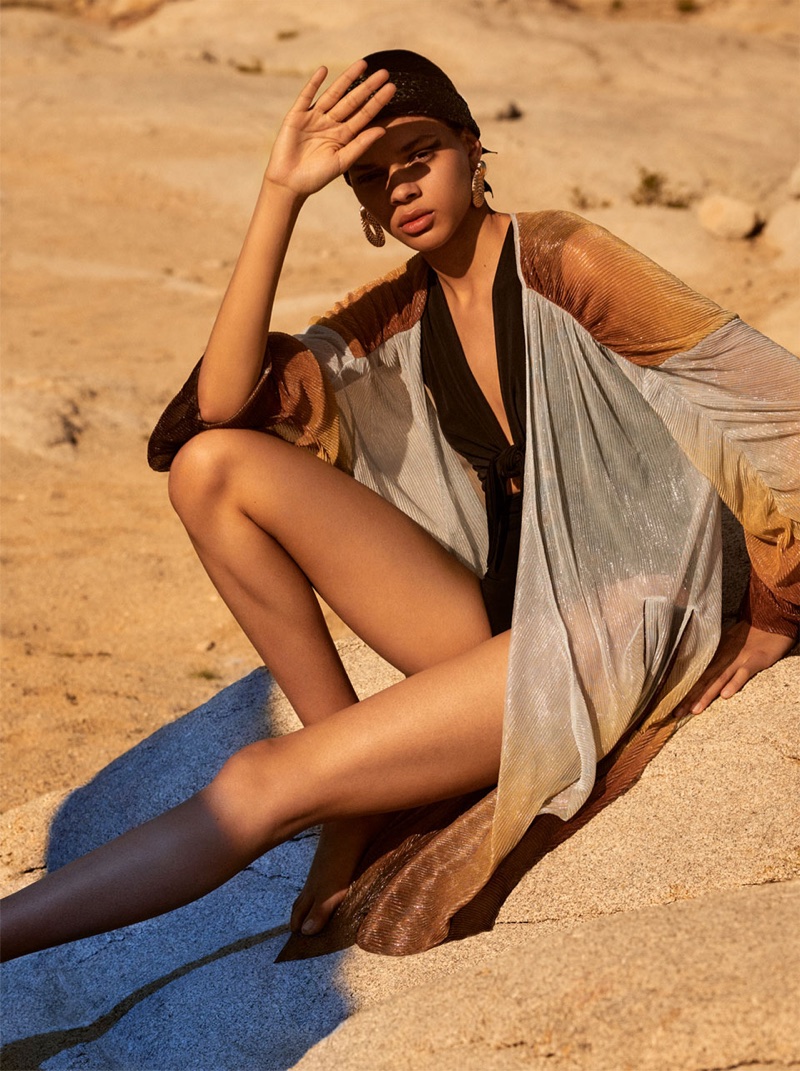 Zara Metallic Thread Pleated Dress, Knotted Cut-Out Bodysuit and Vintage-Style Earrings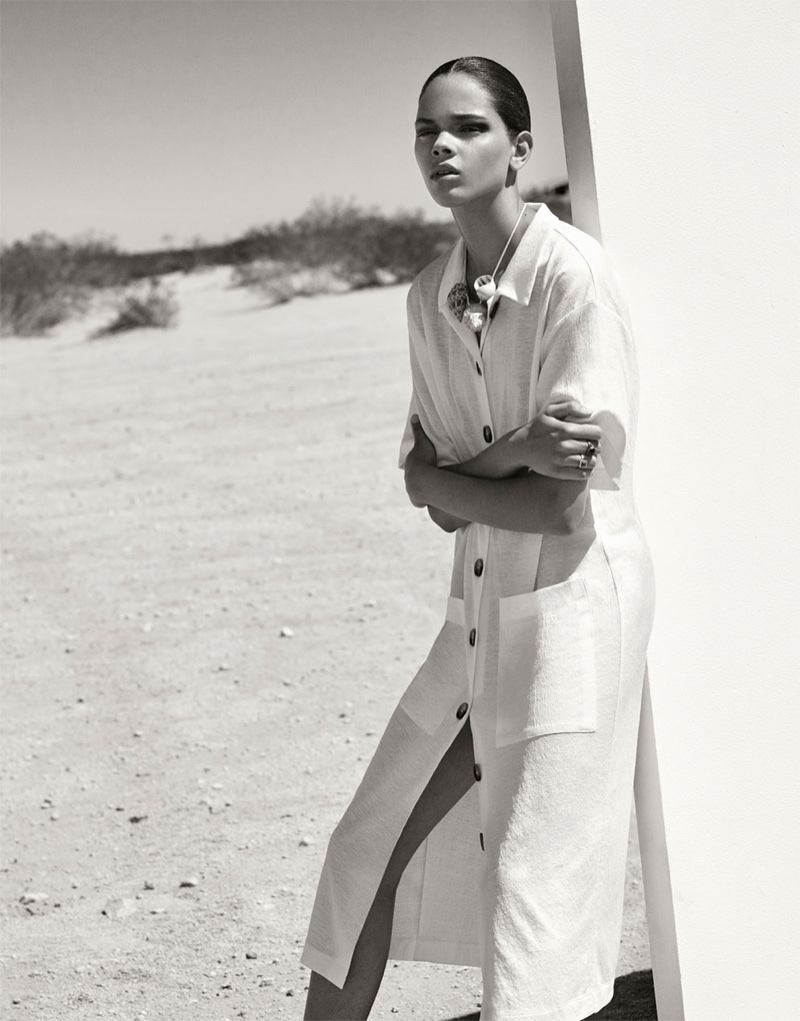 Hiandra Martinez fronts Zara 'Color Canyon' spring-summer 2018 lookbook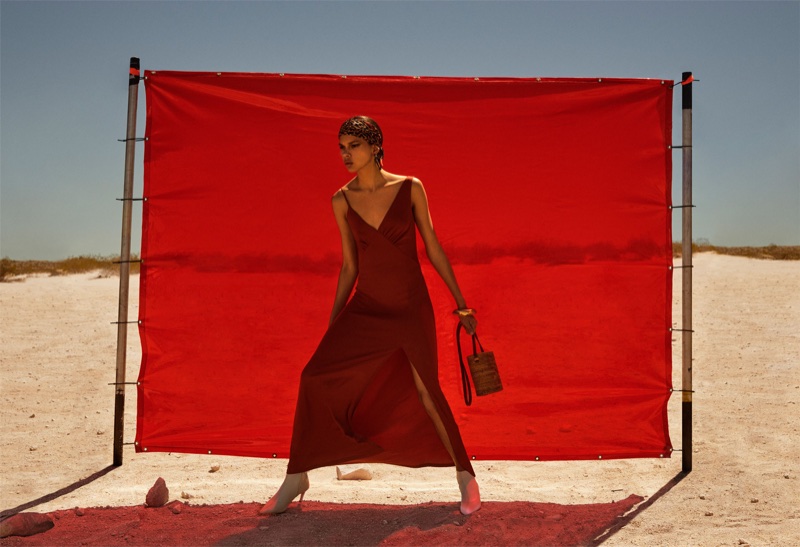 Hiandra Martinez models Zara Dress with Asymmetric Straps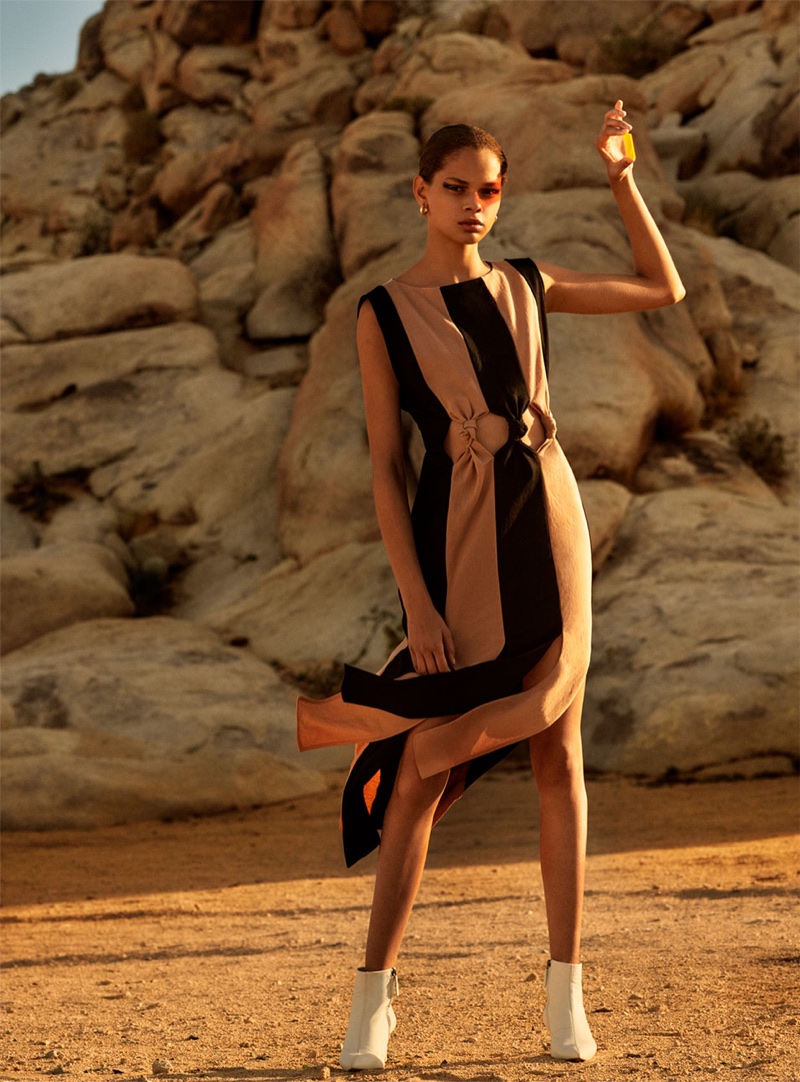 Zara Two-Tone Dress with Knot Detail
comnum(0) tbcount(0) tbcount(227)
Categories:
Other Brands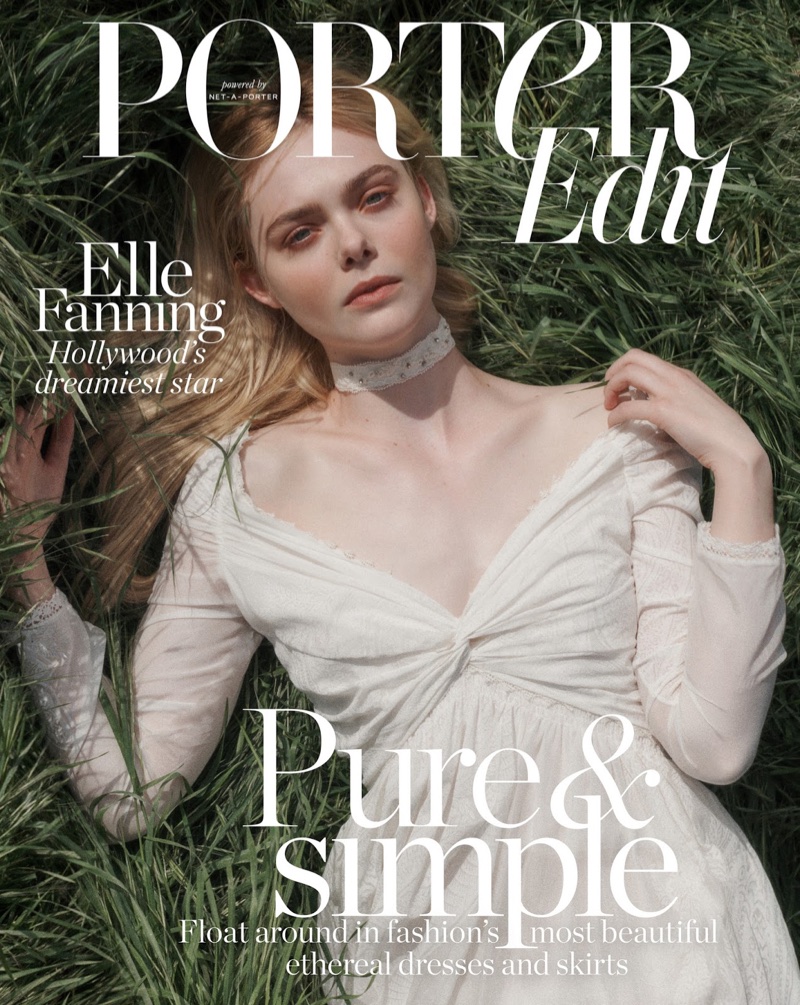 Elle Fanning on PORTER Edit May 4, 2018 Cover
Actress Elle Fanning lounges in the grass for the May 4, 2018, cover of PORTER Edit. Photographed by Benny Horne, the blonde wears an Etro choker necklace and maxi dress. For the accompanying spread, Elle embraces all white fashions from the designer collections. Stylist Morgan Pilcher dresses the 20-year-old in designs from the likes of Jil Sander, Ellery and Simone Rocha.
Related: Elle Fanning Wears Dreamy Dresses for Harper's Bazaar Germany
COVER SHOOT: ELLE FANNING FOR PORTER EDIT MAY 2018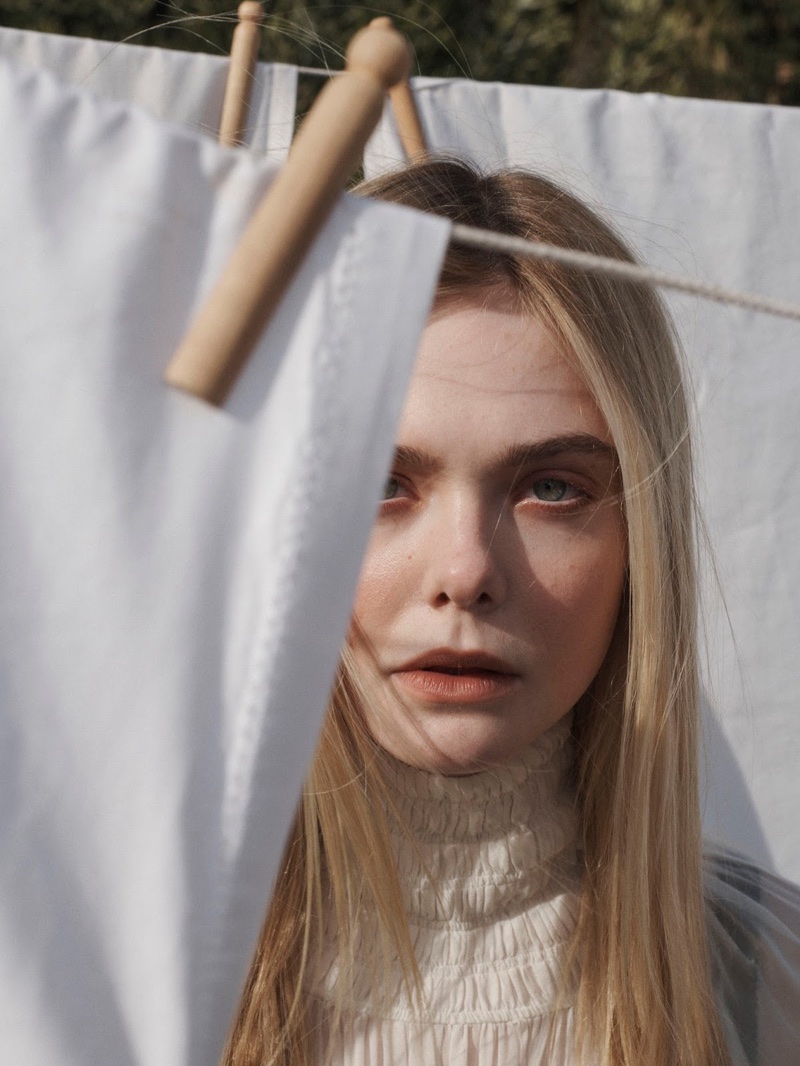 Ready for her closeup, Elle Fanning wears a Jil Sander dress
ELLE FANNING ON HER ROLE IN 'HOW TO TALK TO GIRLS AT PARTIES'
In her interview, Elle talks about making out with extras for the film, 'How to Talk to Girls at Parties'.
All of the extras were real punks who were [director] John [Cameron Mitchell]'s friends. I was terrified. John just wanted to get me out of my shell. He's like, 'Okay, spit on them!' And I'm like, 'Oh, my God!' But eventually we were literally spitting on each other. And when I jumped on his friend, Donna, he was like, 'Jump on Donna and make out with her! Make out with as many people as you can in the crowd!' And I'm like, okay! Anything for John! […] People might not think that I have that side. It's a wild side but a healthy wild side."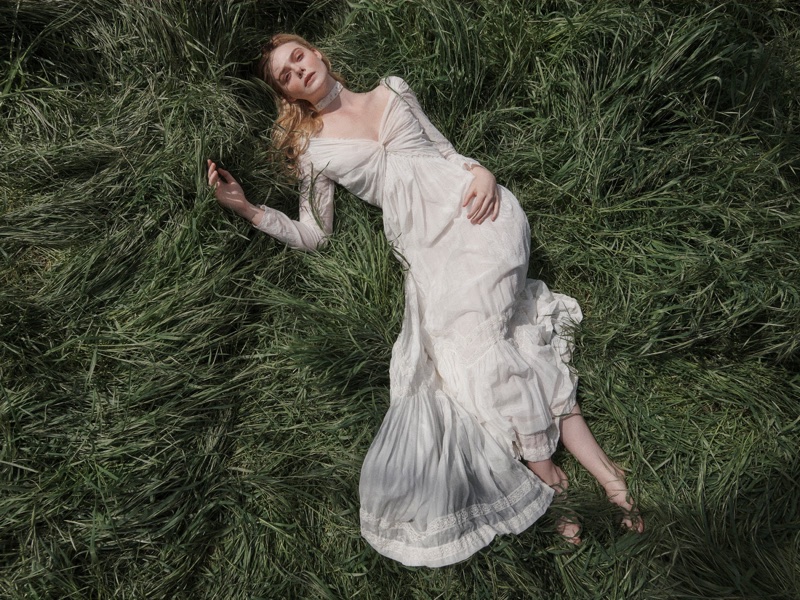 Actress Elle Fanning wears Etro choker necklace and gown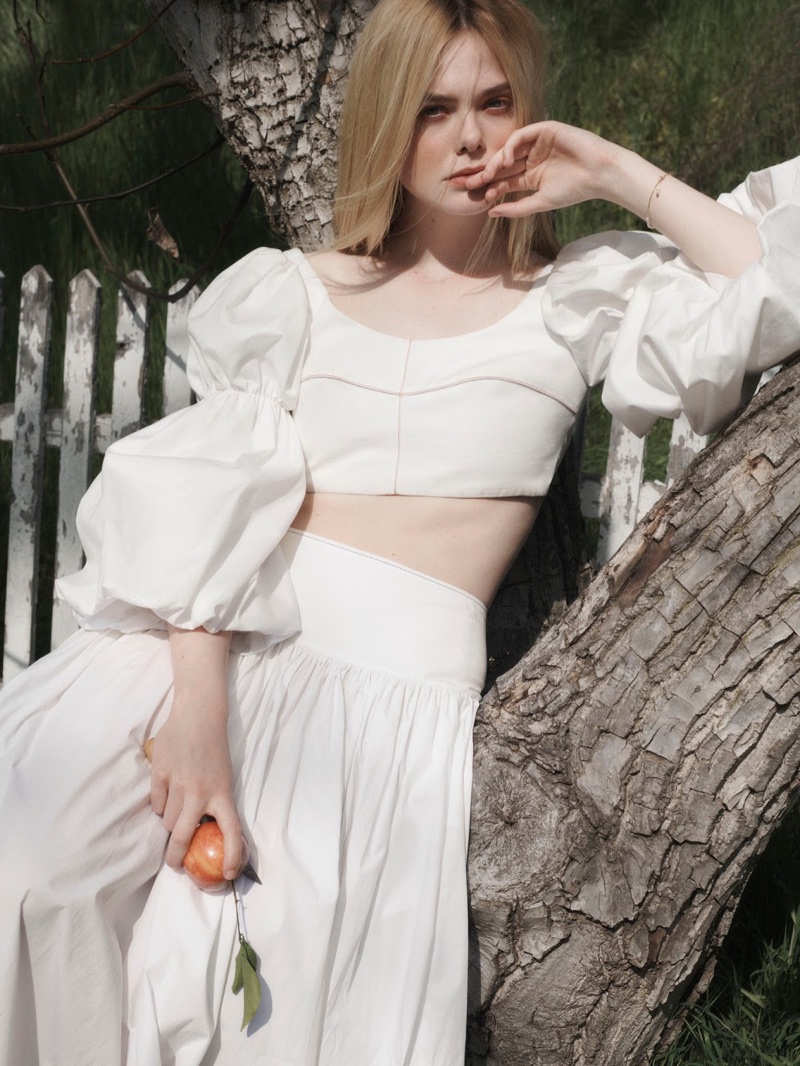 Elle Fanning poses in Ellery top and Elizabeth and James maxi skirt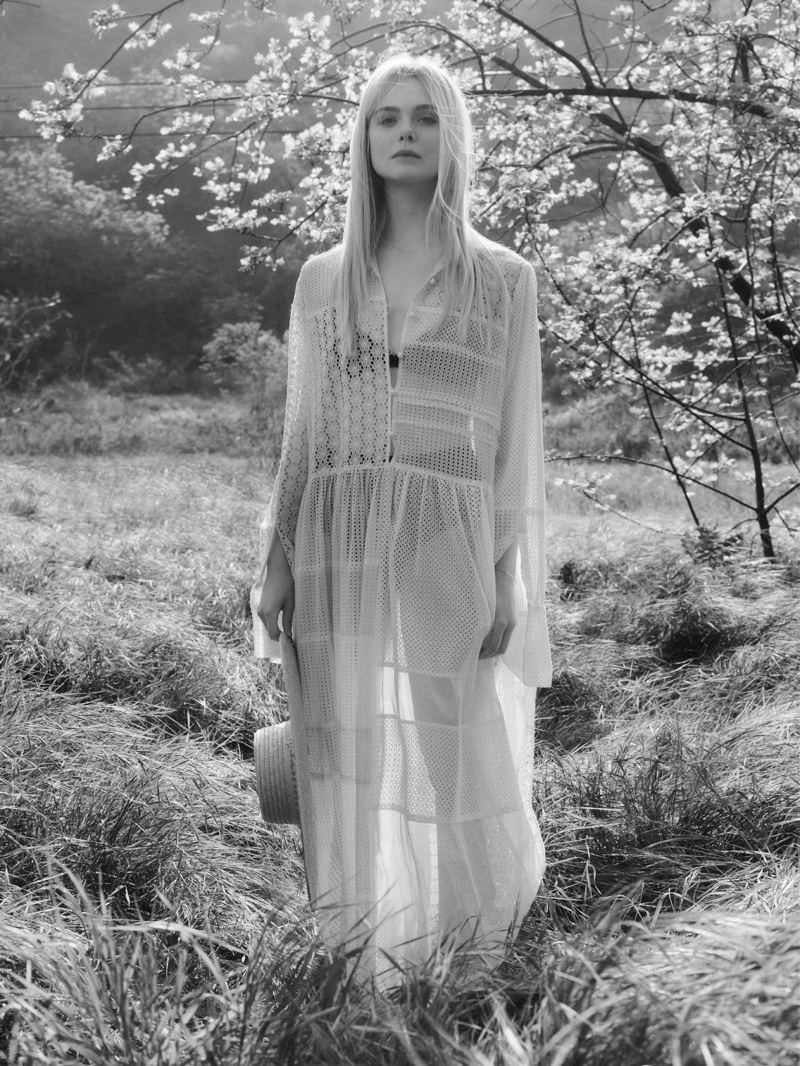 Elle Fanning wears white Joseph maxi dress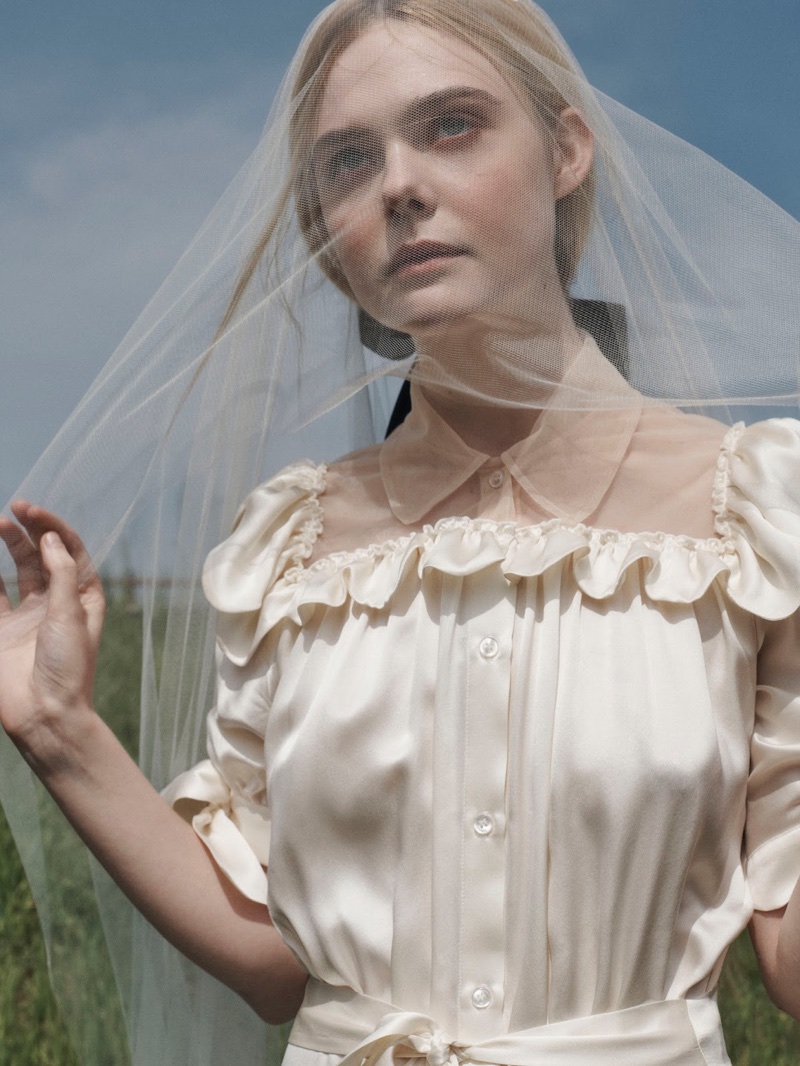 Covering up, Elle Fanning poses in Simone Rocha dress and Jennifer Behr hair clip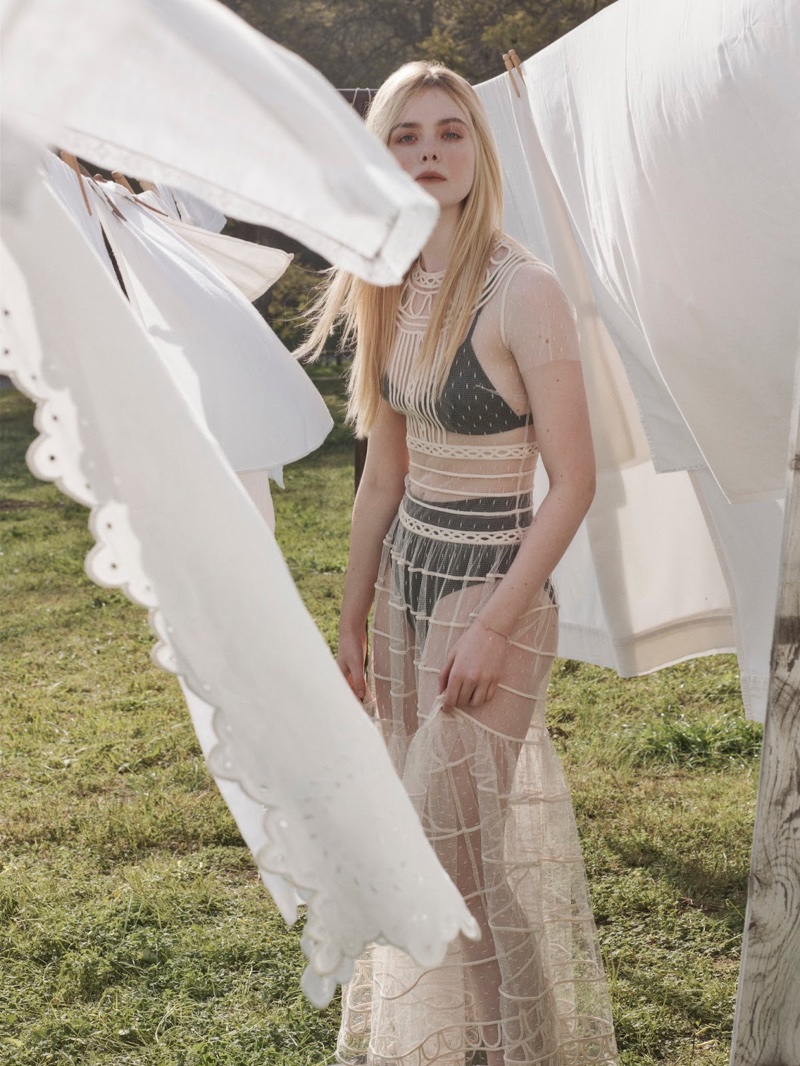 Posing outdoors, Elle Fanning wears RED Valentino gown
Categories

New Posts

Hot Posts